2014 BMW i8 [video teaser]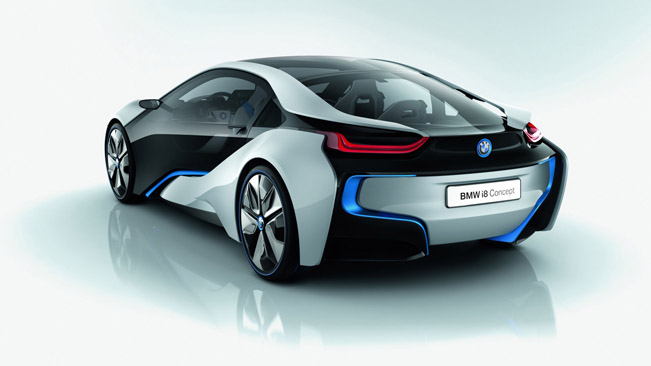 BMW has published a teaser video clip of the upcoming i8 supercar. The manufacturer has recently revealed the i3 and now it is turn to i8. BMW i8 Concept was introduced back in 2011 and we didn't expect it to reach production, but the manufacturer obviously has something different in mind.
The 2014 i8 will be the second supercar of BMW since the M1, which was built in 1978 with the cooperation of Lamborghini.
2014 BMW i8 is powered by a 1.5 liter three-cylinder TwinPower Turbo petrol engine – 231HP (170 kW) and 320Nm (236 lb-ft) powering the rear wheels and an electric motor – 131HP (96 kW) and 250Nm (184 lb-ft) on the front axle. The total output is 362HP (266 kW) and 570Nm (420 lb-ft) of torque. 0-100 km/h in less than 4.5 seconds and a top speed of 250 km/h (155 mph).
As you know, BMW are not obsessed with horsepower, but the balance is extremely important. The i8 weighs just 1,490 kg (3,285 lbs), so it is expected to be superfast not only in straight line, but on the racetrack, too. Furthermore, the supercar is expected to return 113 mpg UK – 2.5 liters / 100 km and a zero-emission range of 35 km (22 miles) with top speed of 120 km/h (75 mph).
Stay tuned!
Source: BMW