2014 Chevrolet Camaro Bumblebee Concept - Transformers 4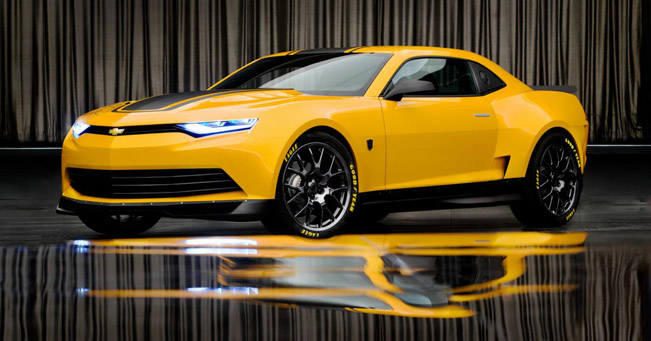 Michael Bay has published two pictures of 2014 Chevrolet Camaro Bumblebee Concept, which will be filmed in Transformers 4. The most popular robot movie in the world will go out on June 27th, 2014.
Michael Bay has announced that a modified 1967 Chevrolet Camaro SS will "play" Bumblebee in Transformers 4 earlier this year and obviously the classic Camaro SS will play only a part of the Bumblebee role in the movie.
The 2014 Camaro Bumblebee Concept features an aggressive front fascia looking different compared to the recently  facelifted Camaro. There are also a new fuel cap located on the rear quarter window, wider rear fenders with air inlets and a ground effects kit.
Optimus Prime will be a custom-made "completely upgraded" Western Star Semi, joined by a "race-inspired" Chevrolet Corvette Stingray and a Bugatti Veyron Grand Sport Vitesse.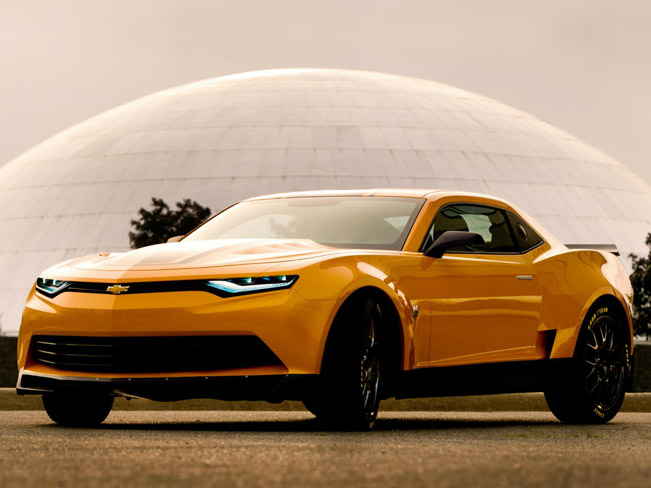 Source: Michaelbay