2014 Chevrolet Camaro Z28 R Race Car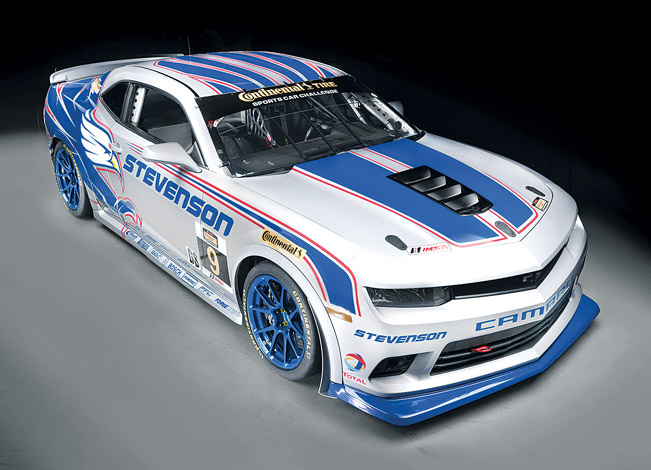 Chevrolet has unveiled the Camaro Z 28 R Race Car. It will make its official debut in a 2.5-hour endurance race ahead of the 52nd Rolex 24 At Daytona. It will be one of the most production-based competitors on the track, sharing aero, engine and even axle components with the new 2014 Camaro Z 28.
The Daytona race begins at 1:45 p.m. EST, on Friday, Jan. 24, kicking off the 12-race 2014 season.
"The original Camaro Z/28 was designed for racing and became an iconic performance car through its hard-fought victories", commented Mark Kent, director of racing for Chevrolet.
"A new chapter in racing begins this week, as the new Camaro Z/28 makes its competition debut in one of the most hotly contested series in motorsports.", he added.
The Camaro Z28 R comes with an aero package including front splitter, rear spoiler with wickerbill, hood extractor vent, wheel-house extensions and front tire deflectors as well as a belly pan.
The Z28 R is powered by the same 7.0 liter LS7 V8 with 500HP (373 kW) and 637Nm (470 lb-ft) of torque. It is connected to a 6-speed Tremec gearbox powering the rear wheels, where an LSD takes care about the traction.
Other highlights include Brembo carbon ceramic brake system and a track-tuned suspension with stiffer springs and adjustable spool-valve dampers.
Source: Chevrolet