2014 Chevrolet Corvette Stingray Z51 - US Price $100,760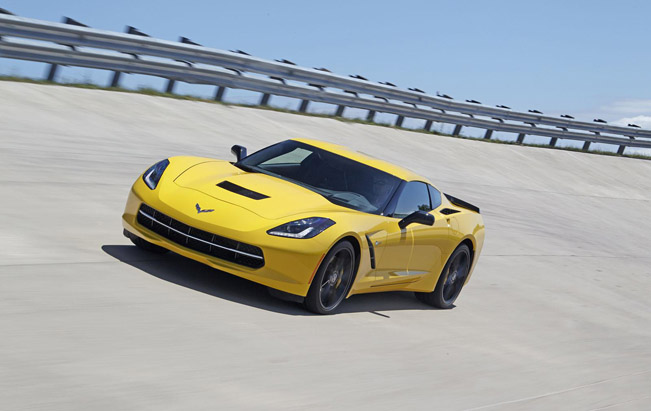 Chevrolet is now offering the new 2014 Corvette Stingray Z51 for $100,760. This is a whopping $25,000 mark-up to a Corvette Z51 that would normally cost $75,760. Of course you will wonder why that happened?
Because of a very strong demand for the C7 and GM has announced that they will not increase production of the sports car. So, if you can't wait several months until production will catch up with demand, you will have to pay considerably more.
2014 Chevrolet Corvette Stingray Z51 is powered by a 6.2 liter V8 engine with 455HP (339 kW) and 624Nm (460 lb-ft) of torque. 0-96 km/h (0-60 mph) in 3.8 seconds and ¼ mile is covered in just 12.0 seconds. The sports coupe can pull 1.03 g on the skid pad and decelerate 60-0 mph in 32.6 meters (107 feet).
Cumulatively, the acceleration, cornering and braking capability of the Corvette Stingray enabled it to lap the Virginia International Raceway's (VIR) 4.2-mile "Grand Course" in 2:51.78.
Source: Chevrolet