2014 Lexus RC F GT500 - Super GT Series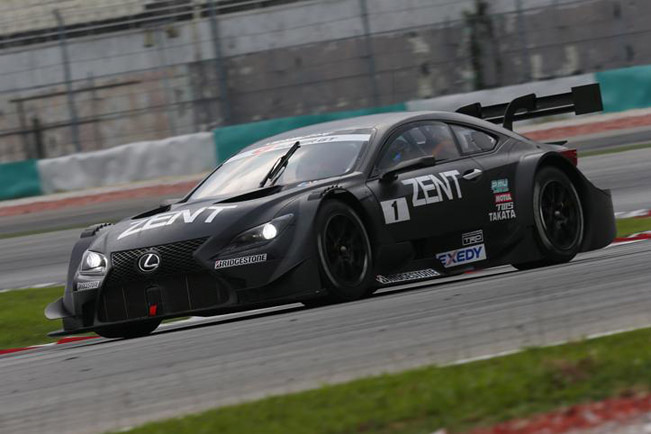 Lexus has presented the new RC-F GT500, which will take place in the 2014 Super GT series. The sports car comes with a number of upgrades including complete aerodynamics package and tuned engine.
The exterior boasts a front lip spoiler, carbon fiber canards and ventilated front fenders. There is also a big rear wing and a massive rear diffuser. Lightweight racing wheels and full-slick tires are also available.
The standard model is powered by a 5.0 liter V8 – 450HP (335 kW) and 518Nm (383 lb-ft) of torque. 0-100 km/h in 4.6 seconds and a top speed of 270 km/h (168 mph). The racing version will be a lot faster than this considering the additional power and the lower weight.
2014 Super GT series  start on April 6th.
Source: Lexus