2014 Mercedes-Benz E350 BlueTec - 9G-Tronic Automatic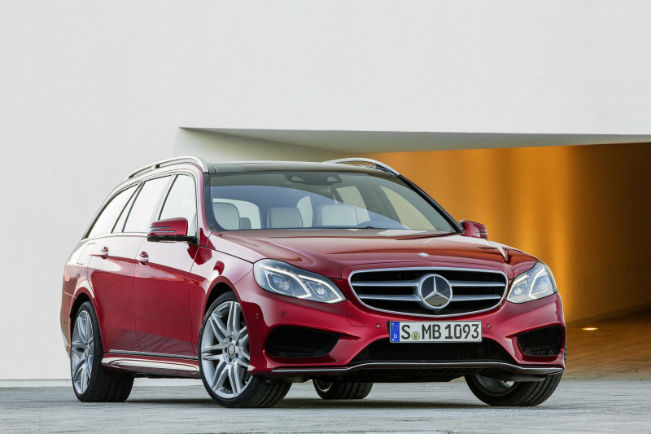 Mercedes-Benz make very strange decisions... sometimes. The manufacturer decided to introduce the all-new 9G-Tronic automatic gearbox with the E-Class as we all expected it with the new S-class.
However, the 9G-Tronic (replacing the 7G-Tronic) is avaialble in the facelifted E-Class and particularly for E350 BlueTec model. The acceleration time remains the same - 0-100 km/h in 6.6 seconds, but the two additional ratios and Stop/Start function have improved fuel efficiency in the combined cycle - 5.3 liters / 100 km with CO2 emissions of 138 g/km - combined cycle.
Mercedes-Benz has removed the standard 6-speed manual gearbox from the E220 BlueEfficiency Edition and replaced it with 7G-Tronic automatic transmission. As a result of this change the super-efficient model will need just 4.4 liters / 100 km of fuel and will emit CO2 emissions of 114 g/km. Thanks to these changes, the revised model is EURO 6 compliant.
The E-Class line-up is boosted by an E200 NGD which is a natural-gas model powered by a 4-cylinder, 2.0-liter turbocharged engine taken from the B200 Natural Gas Drive - 154HP (115 kW) and 269Nm (199 lb-ft). 0-100 km/h in 10.4 seconds and a  combined cycle economy of 4.3 kg / 100 km, which is around 6.3 liters / 100 km of normal fuel.
Source: Mercedes-Benz