2014 Mercedes-Benz S63 AMG [teaser video]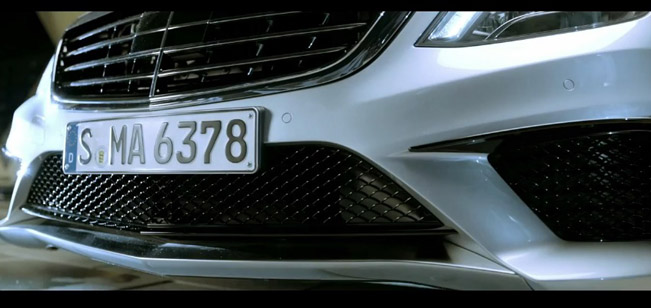 Described as "A New Member of the AMG Family", the updated 2014 S63 AMG has been teased by Mercedes-Benz in a video published on Youtube. The luxurious performance saloon is expected to hit the market sometime in the beginning of the next year.
The video doesn't show much, but it is clearly that the S63 AMG will be powered by the new 5.5 liter twin-turbo V8 with 557HP (410 kW) and 585HP (430 kW) for the "S model". The engine will be coupled with a 7-speed AMG Speedshift gearbox sending the power to 4Matic AWD system.
2014 Mercedes-Benz S63 AMG will be officially unveiled at the 2013 Frankfurt Motor Show.
Stay tuned!
Source: Mercedes-Benz