2014 Porsche Boxster GTS - Freedom Behind the Wheel [video]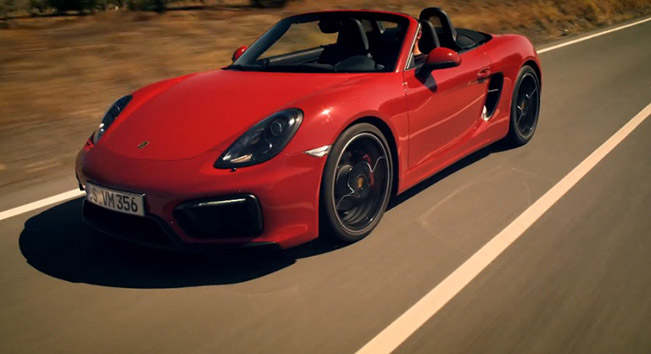 Porsche has published a nice promotion video of the all-new 2014 Boxster GTS. The convertible sports car is set to go on sale in May. It is entirely a driver focused model that comes nicely equipped and with a superb engine.
The new Boxster GTS is powered by a 3.4 liter flat-six with 330HP (243 kW) and 370Nm (273 lb-ft) of torque. The Chrono package comes as standard and the acceleration is extreme – 0-100 km/h in 4.7 seconds and a top speed of 281 km/h (175 mph).
Standard extras include Porsche Active Suspension Management (PASM), a set of 20" alloy wheels from the 911 Carrera S fitted with 235/35 front and 265/35 rear tires. There are also darkened bi-xenon headlights along updated front and rear bumpers. The interior boasts leather sport seats with Alcantara trim.
2014 Posrche Boxster GTS is priced from €69,949.
Source: Porsche