2014 Renault Clio RS Gordini [render]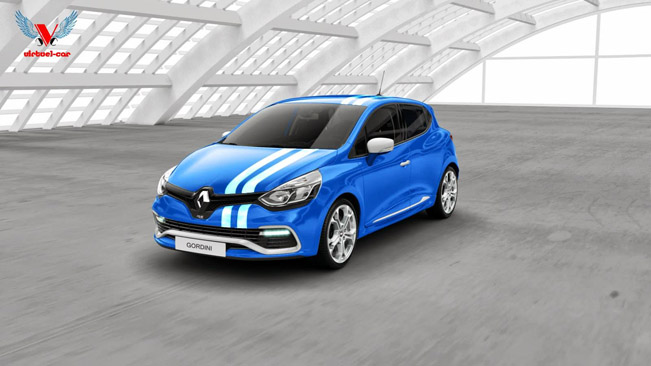 Forum-Clio has given some information about the upcoming Clio RS Gordini, which is expected to hit the market next year with a starting price of around €28,000.
Renault Clio RS Gordini will be powered by a 1.6 liter turbocharged petrol with 230HP (169 kW) and 285Nm (210 lb-ft) of torque. This is 30HP and 51Nm more than the Clio RS. 0-100 km/h in 5.9 secondsa and a top speed of 250 km/h (155 mph). The Clio RS is much slower – 6.7 seconds to 100 km/h and 230 km/h (143 mph) – top speed. The main difference is the weight reduction of Gordini. It is lose around 25kg (55 lbs), so it will be 1,175kg (2,588 lbs).
The exterior can be finished in Blue Gordini, Glacier White with blue stripes, Red Flame with platinum white stripes and Platinum Gray with Gordini blue stripes. Mirror caps will be either white or black, while inside it will have Recaro Sportster seats covered in black leather/Alcantara with white stitching and blue Gordini embroidered logo.
Other highlights include alloy pedals, Gordini-branded floor mats, real carbon fiber inserts, R-Link with RS Monitor, black or blue seatbelts and black leather/Alcantara steering wheel.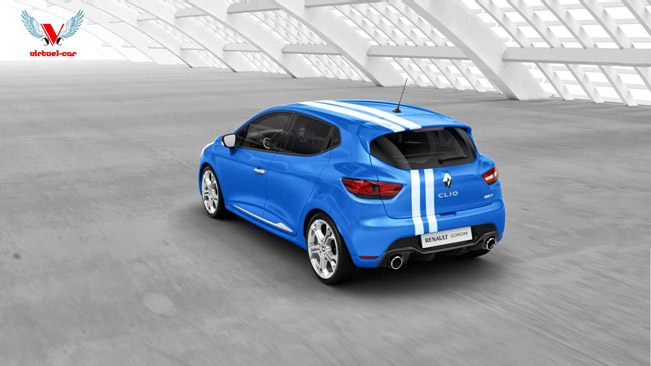 Source: forum-clio