2014 Renault Megane Coupe-Cabriolet facelift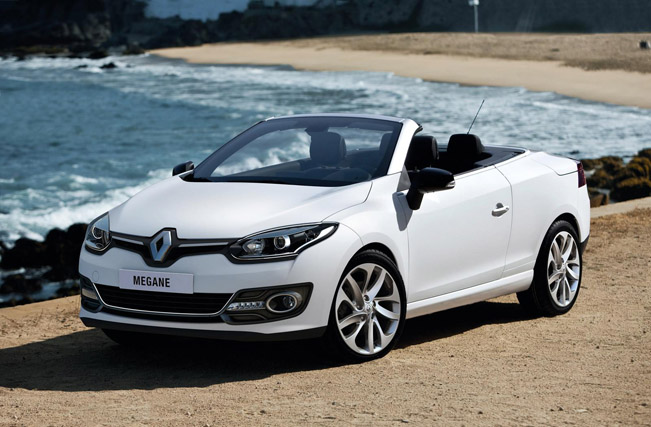 The new 2014 Renault Megane Coupe-Cabriolet looks really hot. It boasts some nice stylish updates and improved interior.
2014 Megane Coupe-Cabriolet continues to be equipped with the coupe segment's biggest panoramic glass roof. With the top down, the vehicle ensures an inimitable open-air experience without the drawbacks.
Its standard fixed glass wind deflector, which is unique in the segment, minimises turbulence to provide maximum comfort for four passengers when travelling at speeds of up to 90 km/h (54 mph). New Megane Coupe-Cabriolet can also be ordered with an optional removable mesh deflector screen that allows two occupants traveling alone to benefit from extra protection against buffeting at all speeds.
The connected Renault R-Link multimedia system is now available for Megane Coupe-Cabriolet, either as an option or as standard equipment in certain models. This fully-connected system comes with a smart, chrome-trimmed 7" display which functions in association with a centre console-mounted joystick.
Source: Renault