2014 Toyota Verso With A BMW-Sourced Engine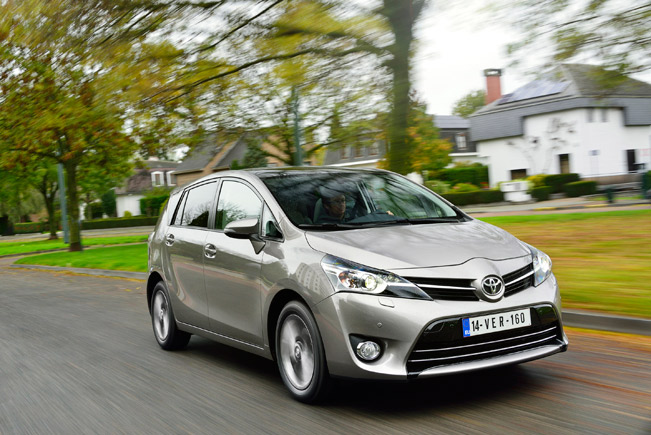 The 2014 Toyota Verso comes with a new trim line. Why is the yearly update of a dreary Toyota people-carrier news? Because there's also a new engine for it that's come out of BMW
Usually, joint ventures seek the best of both worlds. Think of the Lamborghini Aventador – unsurpassed Italian flare charged with passion and beauty + an efficient Audi engine and a legacy-laden AWD drivetrain. This here, however, takes Toyota dependency and sturdiness, and mixes it with BMW...erm...dependency and sturdiness. Is this the automotive world's version of the Inception?
So we are talking about a 1.6 D-4D diesel engine. It has 110 bhp and 270 Nm of torque that can be found between 1,750 and 2,250 rpm. With it, the Verso gets from zero to sixty in 12.7 seconds which is okay, for an MPV anyway. With 62.8 mpg*, the new D-4D Verso is eight percent more economical than the previous one. CO2 emissions stand at 119 g/km*
Toyota had to do the tiresom job of actually fitting the Bavarian engine in the Verso. A newly developed dual-mass flywheel had to be installed, the engine mounts were revised and the whole electrical system was rewired. A six-speed manual transmission comes as a given, while a CVT is available with all but the first trim line (Active). There;s also a stop and start system – a first in the Verso line – designed in tune with the efficiency principles of Toyota Optimal Drive.
The new trim line gets slotted between the last and second-to-last Excel and Icon. It's called the Trend and adds to the existing features 17-inch alloys, black C-Pillars plus Toyota Touch 2 with Go – a super high-res infotainment display that utilizes Bluetooth, a rear-view camera, and displays vehicle information. The "Go" also suggests a super fancy navigation that works with HD traffic data from TomTom; Goolge Street View and Panoramio. Standard on all cars are the air conditioning, the electric front windows, the four-speaker audio USB + Aux-in system, heated mirrors, fog lights and Vehicle Stability Control.
*figures provisional prior to official homologation
Source: Toyota