2014 Vauxhall VXR8 GTS - Price £54,999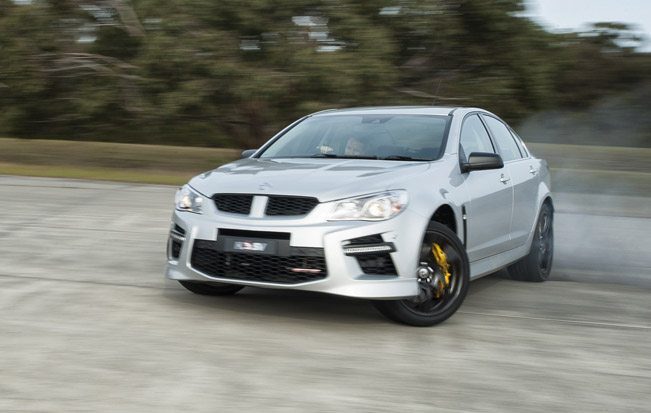 The new Vauxhall VXR8 GTS is the most powerful production car ever to emerge from Australia. It is priced at £54,999 in the UK and allows owners the least expensive membership into the 500+HP club.
The new VXR8 GTS is powered by a 6.2 liter LSA supercharged V8 – 576HP (426 kW) and 739Nm (545 lb-ft) of torque, which is 150HP and 190Nm more than the previous VXR8. 0-100 km/h in 4.2 seconds and a top speed of 250 km/h (155 mph) – electronically limited.
To cater for the extra performance, the GTS is fitted with an all-new Brake-Torque Vectoring system that applies braking to the inside rear wheel and transfers torque to the outside rear wheel to reduce understeer during high-speed manoeuvres.
The GTS also receives the latest generation Magnetic Ride Control with three independent settings. Hardware and software improvements deliver greater body control, sharper handling and a significantly more pliant ride quality, compared with the outgoing model.
Source: Vauxhall