2014 Volkswagen Caddy BlueMotion - 4.5 l / 100km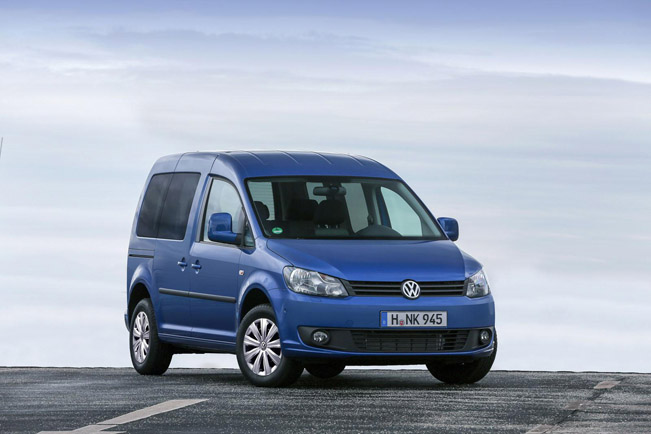 Volkswagen will exhibit Caddy BlueMotion at the 2013 Frankfurt Motor Show. The super-efficient model boasts an incredibly low average fuel consumption of just 4.5 liters / 100 km.
2014 Volkswagen Caddy BlueMotion is powered by a 1.6 liter TDI with 102HP (75 kW) and 250Nm (184 lb-ft) of torque. The engine is equipped with Start/Stop system, low rolling resistance tires, regenerative braking system, ride height lowered by 27 mm and an optimized ECU. The driving range of the Caddy BlueMotion, which has a fuel tank capacity of 60 litres, is over 1,300 km.
The new Caddy BlueMotion with a short wheelbase is available in four equipment versions: as a panel van and kombi as well as in the passenger versions Startline and Trendline.
On its exterior, the Caddy BlueMotion can be made out by a badge at the  rear, its lower ride height, special full wheel covers and painted side guard strips. The Caddy BM is also distinguished by equipment features such as standard hill hold assist, cruise control system, exclusive seat upholstery and air nozzles in high-gloss black (passenger version).
2014 Volkswagen Caddy BlueMotion is priced from €17,720.
Source: Volkswagen