2014 Volkswagen Transporter - Combined Cycle 5.8 l / 100 km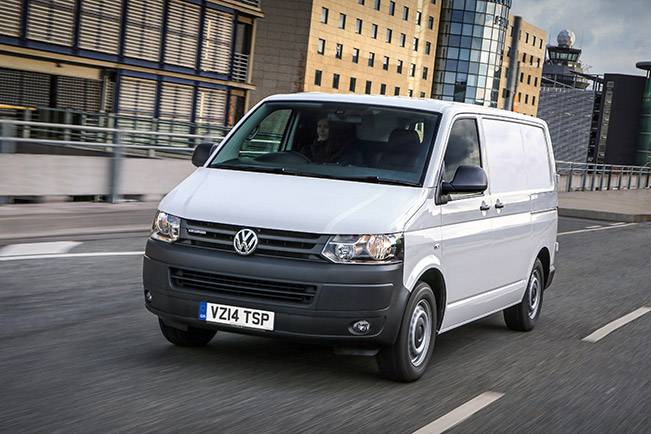 Volkswagen is now offering the most economical Transporter in the UK. 2014 Volkswagen Transporter Bluemotion is able to return 48.7 mpg UK – 5.8 liters / 100 km on combined cycle with emissions of only 153 g/km.
The class-leading fuel efficiency is possible thanks to some recent updates for the BlueMotion model. These include modifying of the engine management system and transmission as well as using low rolling resistance tyres, Start/Stop and battery regeneration systems and cruise control. Every aspect of the vehicle's specification has been optimised to reduce weight and improve aerodynamics. The engine is the well-known 2.0 liter TDI with 114HP (84 kW) and 250Nm (185 lb-ft) of torque.
At the heart of the Transporter BlueMotion is the familiar 114 PS 2.0-litre TDI engine with common rail direct injection, which delivers a maximum of 250 Newton metres of torque.
The cleanest and most fuel-efficient Transporter panel van ever is available to order now through Volkswagen Commercial Vehicles' Van Centre network. The pricing start from just £19,245.
Source: Volkswagen