2015 Audi R8 [render]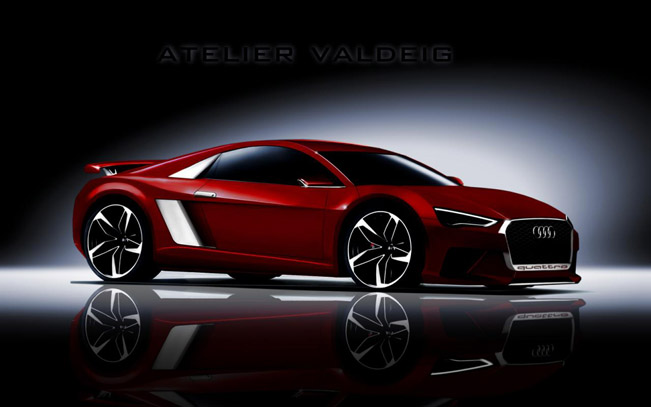 Here is another interesting render picture of the upcoming 2015 Audi R8. The image is created by Lutz Valdeig, who imagined the model in a nice cherry red paint exterior scheme with contrasting aluminum details.
The manufacturer has confirmed the launch of the 2nd generation R8, but didn't release any further information or pictures, that's why there are a lot of speculations and pictures of it. Nanuk Concept was introduced at the 2013 Frankfurt Motor Show and we expect that a lot of elements will be shared in the new Audi R8. However, Lutz distances its version from the Nanuk concept. The car will feature a lightweight technology, so it should drop its weight below 1,500 kg (3,300 lbs).
The expected engine range will include a 4.2 liter V8 and a 5.2 liter V10 with additional  25HP, Start/Stop and cylinder deactivation technology, which will improve the fuel consumption up to 10 %.
Source: Atelier Valdeig