2015 Audi SQ5 TDI Shows Further Details

Audi team expands its range of S models. In October a fresh and sweet SQ5 TDI plus will come for German dealers with improved performance stats and even more features and goodies. But let's start with the most important stuff: the models will come with 340 hp (250 kW) of power output, sport differential and nice 21-inch wheels.
SEE ALSO: 2016 Audi A3 Hybrid Is the Game-Changer Element in Brand's History [VIDEO]
The good thing is that even the basic model will come with the performance and spirit of a sporty vehicle. The other versions, for example the Plus, will come with even greater performance stats. As said above, the 250 kW output power comes from the three-liter injection pressure unit. In fact, the whole engine system is designed in such a way that it boosts the overall performance with a total of 27 hp (20 kW) and peak torque increased to a total of 700 Nm. Nice, huh? Furthermore, the mighty diesel engine accelerates from 0 to 100 km/h (62 mph) in 5.1 seconds and chases the top speed of 250 km/h (155 mph). Sounds interesting, right?

And like all the S models, the SQ5 TDI Plus will deliver its performance features via the quattro permanent AWD drive system. And now, for the first time in the Q5 lineup, there is a special sport differential at the rear axle which distributes power to the wheels. This beauty also comes with nice back glossy 21-inch cast aluminum wheels and 255/40 R21 tires.
And in addition to all the features, the vehicle can be ordered with the special Audi Exclusive Selection Macaw Blue package which is limited to only 100 units. Along with the macaw blue color, this trim level offers and sporty seats, special stitching, special steering wheel and numerous more goodies.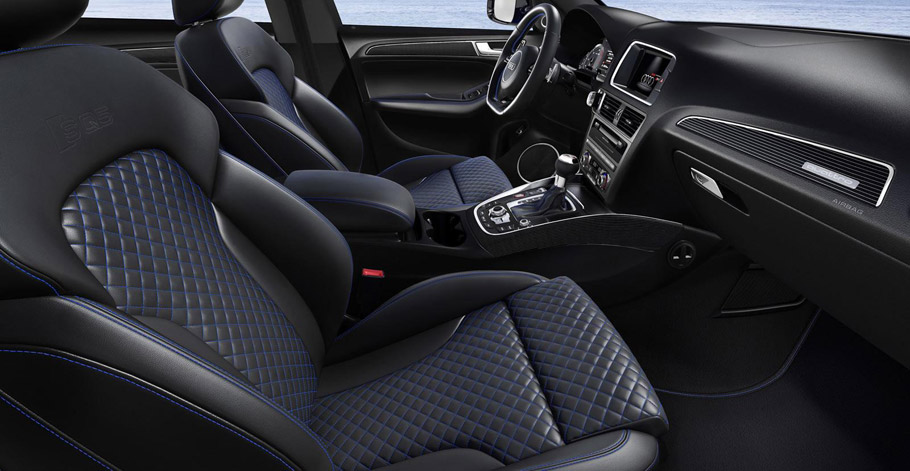 Source: Audi