2015 Bugatti Vision Gran Turismo Concept is Here and it is Real!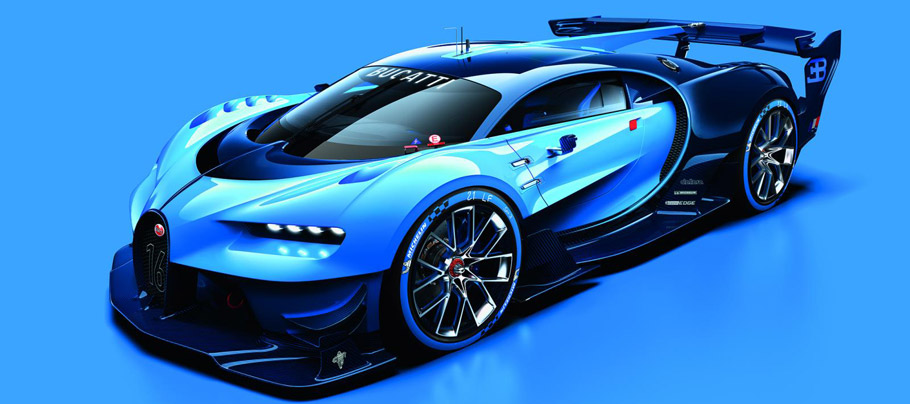 Bugatti fans and gamers now have one more reason to look forward to the 66th International Motor Show (IAA) in Frankfurt. Especially for this show, Bugatti team has transformed a what was just a mere idea to a mind-twisting reality. Now the brand will present its virtual concept Bugatti Vision Gran Turismo which was developed in cooperation with Polyphony Digital Inc. This whole project is a big tribute to the great racing tradition of the 1920s and 1930s and all the victories in Le Mans 24-hour races.
The designers and engineers have transferred the most important characteristics of Bugatti's design into the virtual sports vehicle. As you can see, the Bugatti Vision Gran Turismo has all these well-known Bugatti lines and recognizable symbols. For example, the vehicle comes with the famous horse shoe on the front grille. It is further flanked by the eight-eyed stylish headlights which were especially developed for the Gran Turismo model.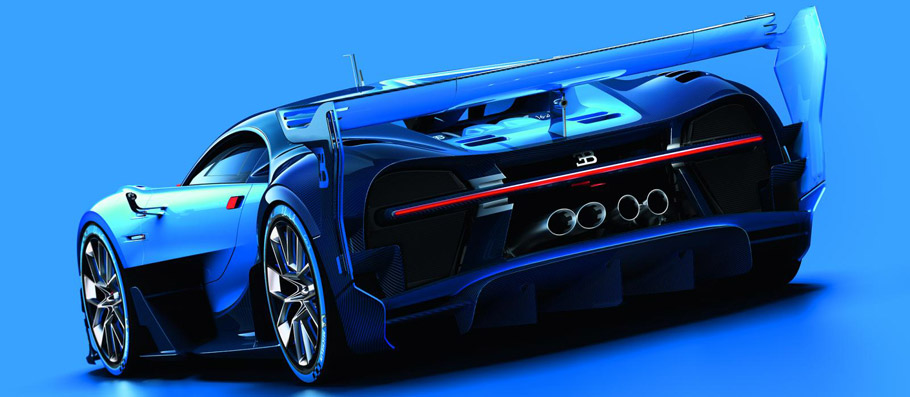 Another typical Bugatti element is the centre fin, which originated on the notorious Type 57 Atlantic from 1936. Now the designers come up with two versions: one on the front and rear wings and one running the length of the roof, where it makes an important contribution the vehicle's dynamic stability.
In fact, there is one more interesting detail. This is the NACA roof air intaker which has not only stylish shape but also gives that critical contribution to the control of the aerodynamics. How cool is that? The vehicle also has a strong trailing edge which provides longitudinal-dynamic stability, and contributes to the overall performance.
Bugatti Vision Gran Turismo will be displayed from 17 to 27 September 2015 at the Bugatti exhibit in hall 3.0 of the IAA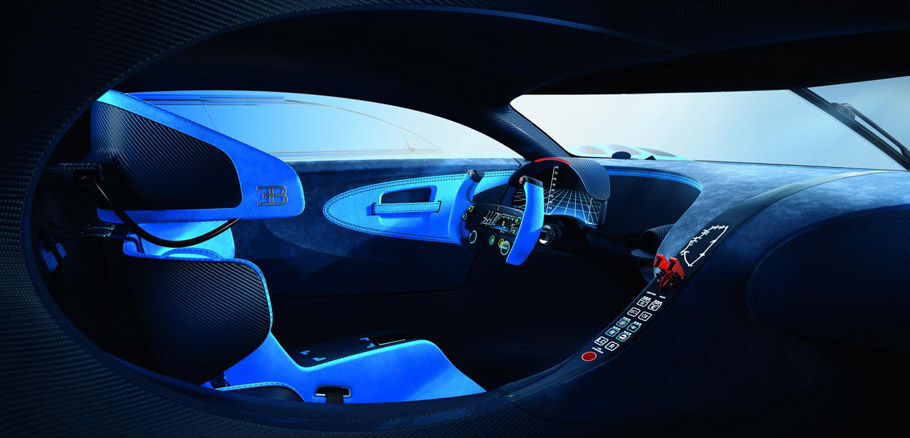 Source: Bugatti