2015 Citroen Cactus M Concept Offers Adventures and Positive Emotions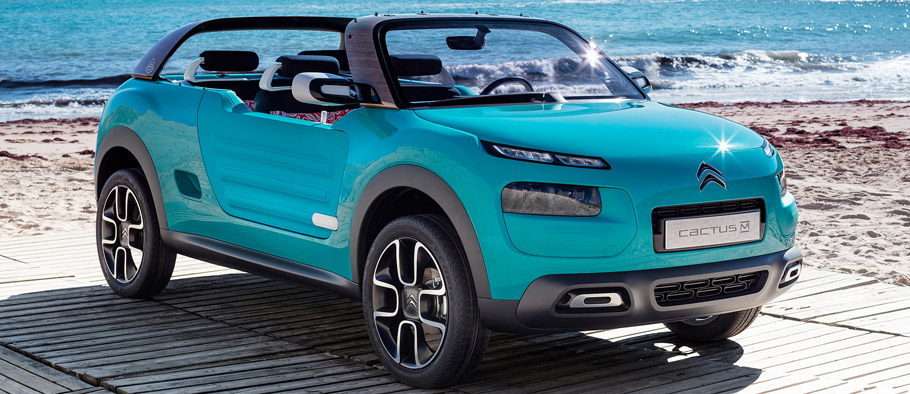 A special Citroën concept vehicle, inspired by Méhari, will be demonstrated at 2015 Frankfurt International Motor Show. The car is named Cactus M Concept and tells a story of well-being, freedom and wild. So, are these stories just stories or the latest Citroën Concept can really relate to?
Exterior
So, let's check what is going on here. First of all, the Cactus M has that interesting appearance and clearly expresses its family ties with the Citroën Aircross concept vehicle. As you can see, the wings are sculpted around the wheel arches which gives that massive and aggressive stance. And along the sides, the large plastic doors contribute to the overall light weight an also give that distinctive look. And what is also interesting is the cabin. It is completely open and passengers can access the seats by climbing over the sides, using the especially made steps. It sounds at least interesting. Going in your vehicle via stairs. Cool.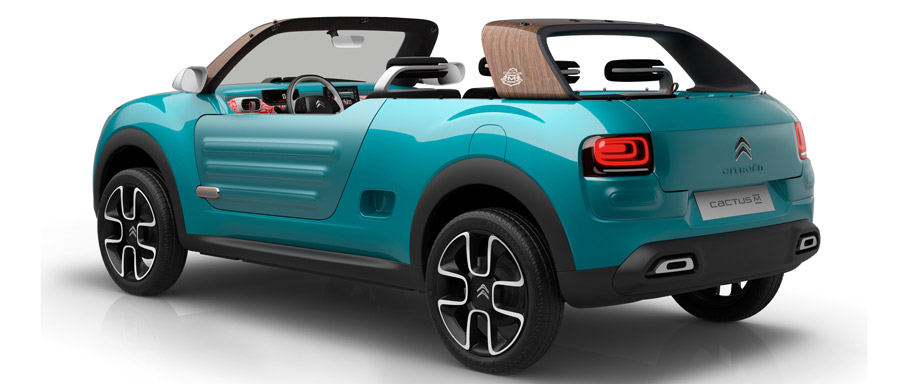 SEE ALSO: 2015 Citroen C4 Saloon Will Conquer the Chinese Roads
Interior
The cabin illustrates an interesting approach, using materials and components inspired by open-air activities. The whole style just reminds of numerous sorts of adventures, the cabin can also be hosed down thanks to the drainage outlets integrated in the foot wells. The seats, on the other hand, are inspired by the world of surfing. They are especially designed to resemble the wetsuits and are covered with a colorful neoprene waterproof fabric. It all looks like this vehicle is created for comfort and extreme experiences at the same time. Cool, isn't it.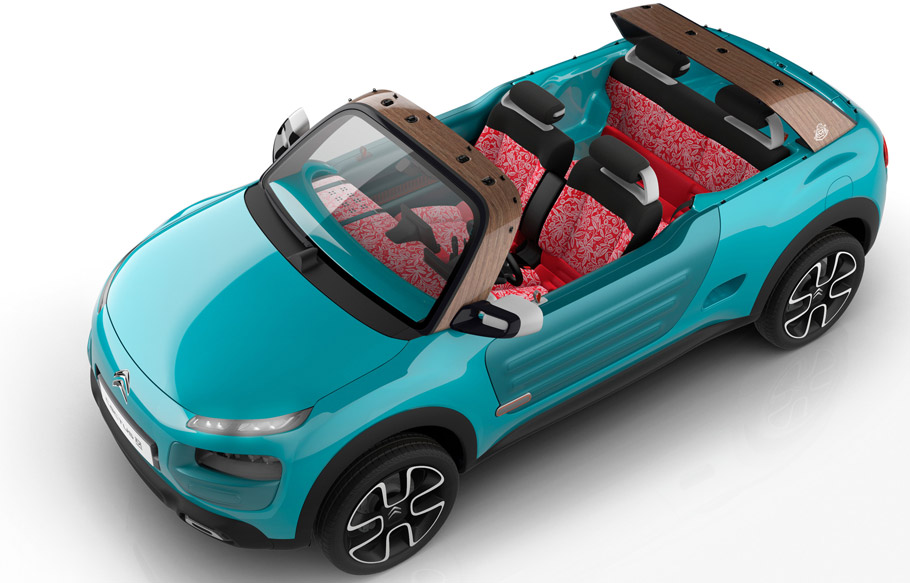 Flexibility
It also looks like the Citroën Cactus M Concept is created to go through all kinds of challenges and road conditions. On all types of terrain, the Grip Control function optimizes traction for assured and smooth drive. Furthermore, the cabin is created in such a way that it can be turned into a couchette and a roof that can be made into a tent. How cool is that? In fact, the roof is made of a special material that ensures anyone will remain dry in case it is raining cats and dogs outside. And of course, the Concept features numerous technologies and hi-tech gadgets which ensure pleasurable drive. Some of them include central Touch Drive interface and Easy Push gearbox system.
So, it all looks like the Cactus M concept is a modern vehicle, created with modern approach. It offers comfort and pleasure of driving and of course promises numerous pleasurable experiences.
Source: Citroen