2015 Ford Mustang EcoBoost and GT - US Price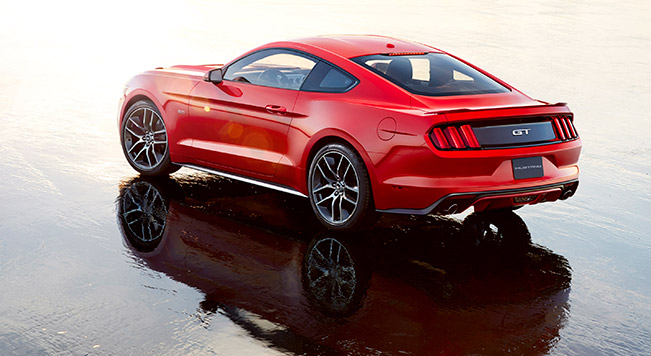 Ford has recently announced the pricing of 2015 Mustang, which starts at just $24,425 for the entry level model. However, the manufacturer didn't release any official information about the pricing of the other models. Still, a leak in internet hints that the 2015 Ford Mustang EcoBoost will be priced from $25,995, while the GT model starts at $32,925. The top-of-range Mustang GT 50 Year Edition will cost you $46,995.
The Mustang EcoBoost is powered by a 2.3 liter turbocharged four-cylinder engine with 305HP (227 kW) and 406Nm (300 lb-ft). Standard equipment includes LED fog lights, a body-color rear spoiler, 6-way power front seats, aluminum interior trim and active noise cancellation technology.
The Mustang GT adds a ventilated front hood, a dual exhaust system and 18" alloy wheels. There is also a big brake system, electronic line-lock (burnout system) and a 5.0 liter naturally aspirated V8 with 420HP (313 kW) and 528Nm (390 lb-ft) of torque.
The 50 Year Limited Edition model features GT Performance package – 6-piston Brembo front brakes and 19" alloy wheels fitted with high-performance Y-speed-rated Pirelli P-Zero summer tires.