2015 Mercedes-Benz C63 AMG [render]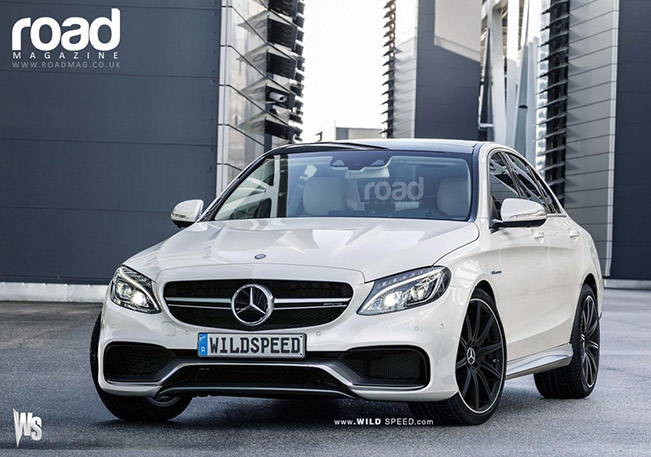 Rowwwag has published a nice render picture of the upcoming 2015 Mercedes-Benz C63 AMG. The performance saloon is expected to make official debut in the end of this year. The look is much similar to the one published by Khalil B in the end of 2013. The rendered C63 AMG comes with an aggressive body kit, big wheels, lowered suspension and of course the typical quad exhaust system.
The engine in 2015 C63 AMG will be a newly-developed 4.0 liter twin-turbo V8 with around 480HP (358 kW). Mercedes-Benz has recently announced and S model for the all-new S63 AMG, which gives even more power and performance upgrades. So, we can expect and S model for the new C63 AMG as well. It will probably boost the engine to 500HP and will add bigger brakes. The engine will be mated to the well-known 7G-MCT SpeedShift automatic gearbox. 4Matic all-wheel drive is expected, too.
The interior will feature sport lather seats, a new steering wheel and a lot of carbon fiber elements. AMG logo will be all around – on the dashboard, floor mats and head rests.
2015 Mercedes-Benz C63 AMG Sedan will be followed by Estate, Coupe and Convertible models.
Source: rowwwag.co.uk