2015 Nissan Quest: U.S. Pricing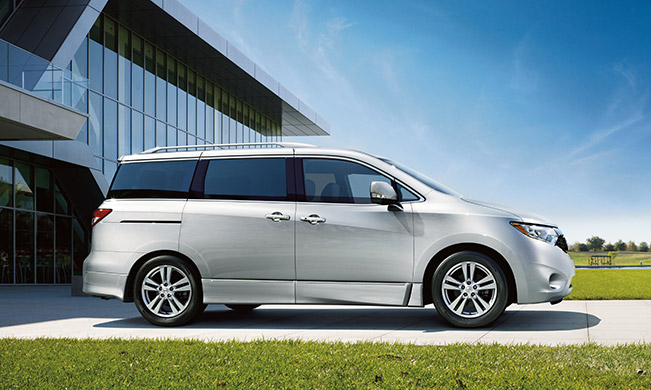 Today Nissan announced the U.S. pricing for the 2015 Nissan Quest which is already being sold at Nissan dealers nationwide.
The cunningly and well-designed Nissan Quest definitely know how to temp and impress its buyers. With the newest enhancements for the newest 2015 minivan, this model is not an exception from the previous versions that strike with specific style and attitude.
Inside, 2015 Nissan Quest is pretty much standardized. There is nothing complicated or extravagant about it which really manages to create a feeling of calmness while driving. In other words, it has the usual plain, comfortable and passenger-friendly interior.
From the outside, the Quest is modern and it speaks for sophistication. It incorporates fluid sculptural components and crafted details. The nose looks lower and smaller, partially due to its large air inlets. The van is assembled with the standard for those vehicles walk-in device that enables easier access to the 3rd row.
As usual, all 2015 Quest models feature a VQ-series 3.5-liter DOHC V6 engine which produces up to 260 HP (193kW) and 325Nm (240 lb-ft) of torque. The upgraded Xtronic transmission makes the driving experience smoother and more pleasant. The estimated fuel economy is that of 20 mpg city, 27 mpg highway and 22 mpg combined.
Nissan Quest is available in four well-equipped models: S, SV, SL and Platinum. The prices are as it follows:
Quest 3.5 S - $26,530 USD Quest 3.5 SV - $30,280 USD Quest 3.5 SL - $34,060 USD Quest 3.5 Platinum - $43,180 USD
Source: Nissan