2016 Toyota Mirai Will Take Place At NASCAR Series Race

Toyota revealed the 2016 Toyota Mirai, which is, as you know a hydrogen-driven electric car. The vehicle will take place at the Toyota Owner 400 NASCAR Sprint Cup Series at Richmond International Raceday on April, 15. The green light, given to the Mirai means, that the 2016 model will lead the Sprint Cup Series to the green flag and will emit only water throughout the way.
The vehicle itself is a four-door sedan, that uses a special engine system, which doesn't use gasoline and emits nothing but water steam. The machine can travel up to 300 miles with full tank and usually is refueled in about 5 minutes.
The 2016 Mirai was double tested, before approved to pace the Sprint Cup. Once by a special NASCAR team and the second time at a RIR session. In fact, Toyota is one of the brands, that continue to develop hybrid engines. You may remember the successful Toyota Camry Hybrid, that earned incredible positive feedback, when completed full NASCAR race back in 2009. Obviously the Toyota team is determined to continue the successful alternative fuel technology development.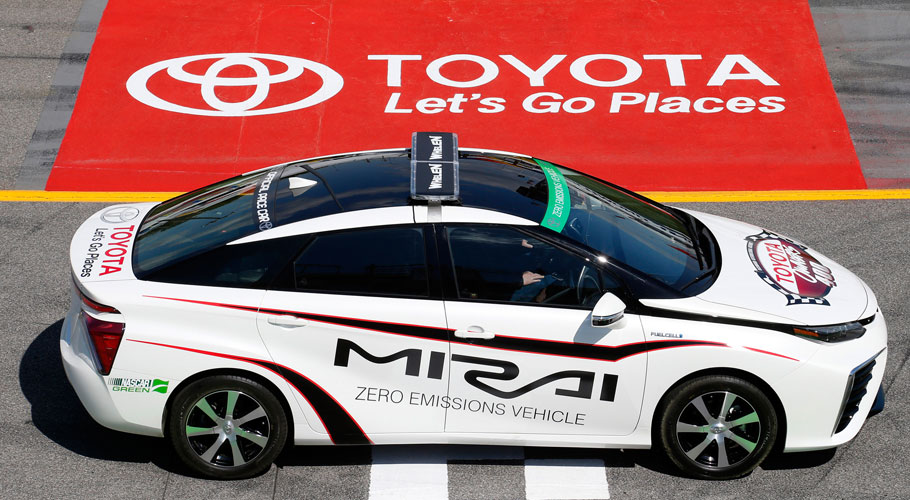 Something more. Toyota is a brand, that has more than 2 million hybrid vehicles sold only in US. This makes the brand the biggest hybrid vehicle manufacturer worldwide. And the Toyota team is determined to continue to expand. And we all expect even better engines with even better performance stats.
Source: Toyota