2016 Volkswagen Golf SportWagen is the Official Vehicle for USA Cycling Event
Volkswagen announced, that the trusty 2015 Golf SportWagen is rated the official vehicle of USA Cycling just in time for the National Bike Month. VW will be providing sport vehicles for the Cycling event throughout the year. And there will be a special SportWagen, wrapped in "Team USA" design, that will be shown at numerous USA Cycling Championships.
In fact, the "Team USA" SportWagen will take place in the Pro Road and Time Trial Championships. There will be about 30 SportWagen vehicles on the races and the good news is that, the winners will receive a one-year Golf SportWagen lease.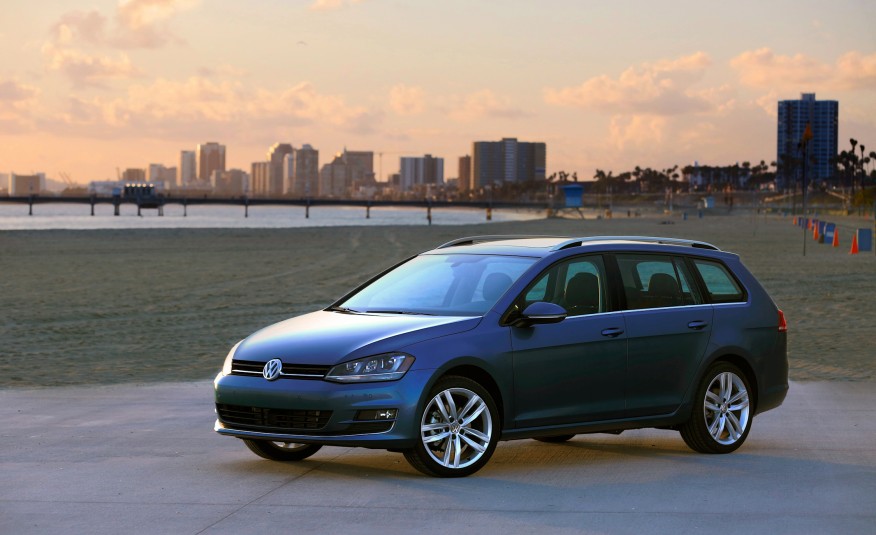 The vehicle itself comes in two models. The first one is geared with EA888 1.8-liter 170-hp (125 kW) turbocharged, direct-injection four-cylinder TDI Diesel engine,  that is especially designed to work perfectly with the six-speed manual or the six-speed DSG dual-clutch automatic gearbox.
The second engine variation is the 1.8T and comes with manual transmission and fuel consumption, measured at 36 mpg, while the EA888 brings 43 mpg. In fact, both models offer and wonderful cargo space: 30.4 cubic feet and 66.5 cubic feet with folded seats.
SEE ALSO: Volkswagen Reveals Concept Called C Coupe GTE
As you might know, the USA Cycling event offers numerous challenges for road, track, mountain bike, BMX and cyclo-cross disciplines. The USA Cycling participants are about 64,000 and the event itself contains competitive and non-competitive smaller events.
Source: Volkswagen