911 Blu Edition - An Eco-Friendly Porsche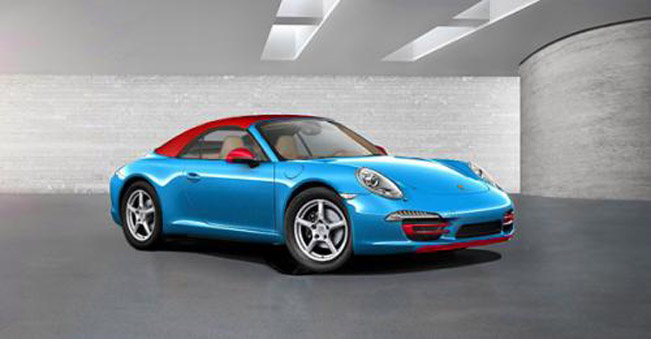 Porsche 911 Blu Edition will be exhibited at the 2013 Frankfurt Motor Show in September.
It boasts a Riviera Blue exterior with contrasting red accents. The car is going to feature a removable hard top that weighs 22 kg (49 lbs) and is held in place by an electronic locking mechanism.
911 Blu Edition is powered by a 3.4 liter engine with just 300HP (223 kW) and 287Nm (211 lb-ft) of torque. The de-tuned engine is connected to a PDK semi-automatic gearbox. 0-100 km/h in 5.4 seconds and a top speed of 266 km/h (165 mph). The engine will feature an improved Start/Stop system and cylinder deactivation technology. Other "green" elements are active shutter grille and a new Porsche regeneration system. So the 911 will be able to do 6.4 liters / 100 km (36.7 mpg US).
The 911 Blu Edition will be priced around €74,600.
Source: 911uk.com