Top 4 Reasons Why You Should Buy the Abarth 595 Trofeo Edition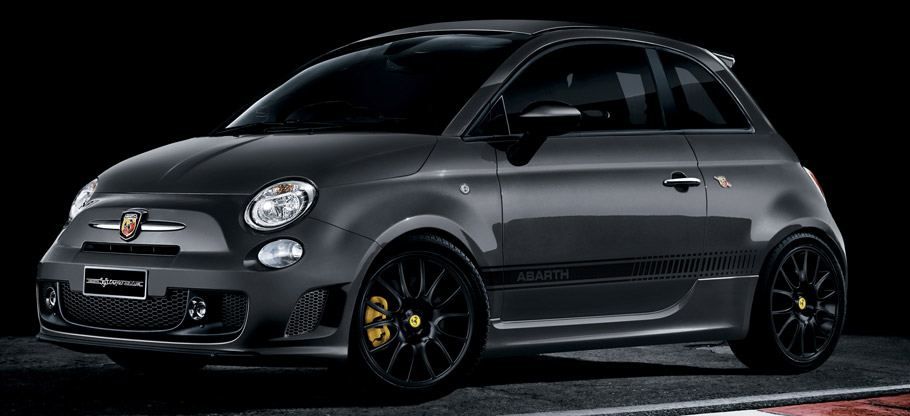 Abarth 595 Trofeo Edition is strictly limited. This means that it has some characteristics that aren't typical for other car in the family. Of course they are all beneficial and come in hand when one wants more from his or her car. The Trofeo is on sale now, and here is why you should consider buying exactly this edition of the model:
1. Exclusivity
Firs of all, I should mention that this model couldn't get more exclusive. Note that there will be only 250 examples of it produced and this will grant you the chance to express your individuality better. So, if you think that you are unique person and the styling of your car is of importance, a good way to confirm this to the words is with this limited edition Abarth 595 Trofeo Edition. 
SEE ALSO: Abarth 695 Biposto is the "Smallest of the Supercars"
2. Additional Equipment
Abarth 595 Trofeo Edition includes optional equipment, which usually can't be found in its range or at this level in the range. First, you will have the option of choosing the exterior color of the model among the following three: Record Grey, Scorpione Black or Officina Red.
Other fantastic additional features of the Trofeo Edition include colour-coded brake callipers with matching wheel centre caps and carbon-effect Abarth decal set. Special 17-inch 'Formula' alloy wheels also come into play. Dark-tinted rear quarter windows and specific 'Trofeo Edition' badges are also two very important advantages that you should think about.
3. Fast and Efficient Engine
Under the hood of the Abarth 595 Trofeo Edition is the 1.4-litre turbo-charged petrol engine, producing 140hp (103 kW). By the way, the unit has been rated at 7.9 seconds when accelerating from 0 to 100 km/h (0-62mph), which is a pretty impressive result for this class cars. The top speed is reached at 127 mph. Despite this fantastic performance, the engine is still capable of returning 43.5mpg on the official combined fuel economy cycle.
4. Pricing
At last, every Abarth 595 Trofeo Edition has a starting price of £15,150. In comparison, the pricing in the range starts at £14,610, which is a very discrete difference in terms of money but a very big one when it comes to benefits in favor of the limited edition.
You can currently buy the car at Abarth dealerships in the UK. We sincerely hope that this special edition will be soon available in other countries.
Source: Abarth