Abarth 695 Biposto is the "Smallest of the Supercars"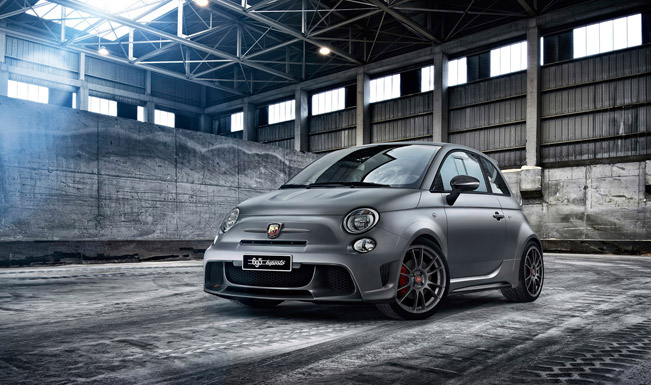 Today at the "Riccardo Paletti" Racetrack in Varano de' Melegari (Parma), the new Abarth 695 biposto is being introduced to the international press and made available for test drives. The car represents a perfect combination of road-going and racing cars. In other words, the 695 biposto generates "racing" into a car that is made for daily-life use.
The vehicle weighs only 997 kg and is powered by the 1.4 T-Jet engine. The unit produces 190 HP (140 kW), which allows the biposto to sprint from 0 to 100 km/h only 5.9 seconds, while reaching a top speed of 143 mph.
Making its debut at the 2014 Geneva Motor Show, the new Abarth 695 has gained an enormous attention from customers and it has already received a number of orders which exceed the production capacity for this year.
The brand's modern icon is a successful production with positive repercussions in the market and at the main European automotive events like Goodwood, Festival of Speed, LeMans Classic, Lignières Historique, Salon Privée. Let's not forget the Gumball 3000, a prestigious supercar showcase that, for the first time, adopted an official car: precisely the 695 biposto. Now the "smallest of the supercars" is ready to put its power into practice on the European roads, with the first deliveries starting at the end of the year.
Finally, this is a product that makes the ordinary seems really extraordinary. The compactness of the Abarth 695 biposto brings unquestioned convenience while its style and design demonstrate careful attention to detail, thus mixing passion, craftsmanship and ingenuity.
Source: Abarth