ABBES Chevrolet Corvette Stingray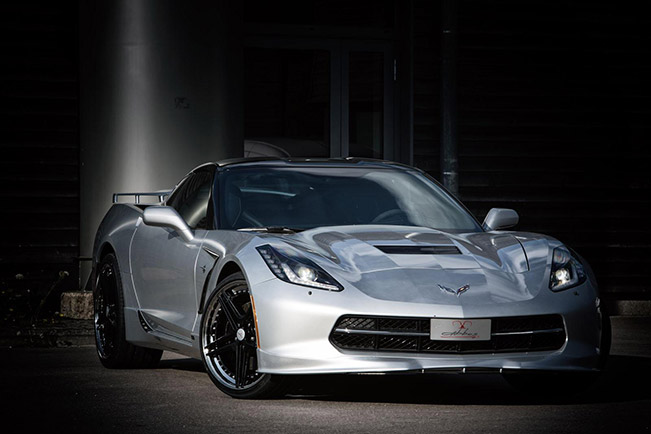 Designed by ABBES Design, the independent model Chevrolet Corvette outshines the stock version in all aspects. The new Stingray is a breathtaking amalgamation of excellent engineering work and purpose-driven design. The transaxle construction and lightweight aluminum V8 sitting which is behind the front axle, the high performance transmission along with the differential unit in the back of the vehicle all deliver a perfectly balanced weight distribution and optimal performance, thus, bringing Chevrolet to the next level.
Being one of the best and most experienced designers, ABBES creates a body kit that does not alter the characteristic look of the initial car. Instead, it gently blends in with the lines and curves of the Corvette that are already there. In consequence, ABBES succeeds in implementing a full capacity of perfectness and synchrony between the new and the old.
From day one the new Chevrolet Corvette has established itself as a pioneer in terms of the used industry first advanced features and materials. Now with the refinements by ABBES, the car's 6.2 L motor is able to get that little extra pressure thanks to the compressor with a brilliant power distribution. On top of this, with the advanced cooling system the intake air will get cooled down in a way that will achieve the optimum combustion temperatures.
In addition to this, the ABBES professionals have developed a high performance braking system that has eight piston calipers on the front axle and four piston calipers on the rear axle. As a result, this amplification provides a better handling of the increased power.
Another improvement is seen in the two piece rotors. They are made from high density aluminum and are used in order to help in the process of saving weight. The ferrodo high performance brake pads ensure a constant controllable braking power in every temperature as well as stability.
Finally, the new ABBES coil over suspension serves to provide an easy and optimum road handling. The innovative coilovers can be adjusted in height, hardness and preloaded springs.
Source: Chevrolet