AC Schnitzer Enhances BMW M6 Coupe, Convertible and Gran Coupe [VIDEO]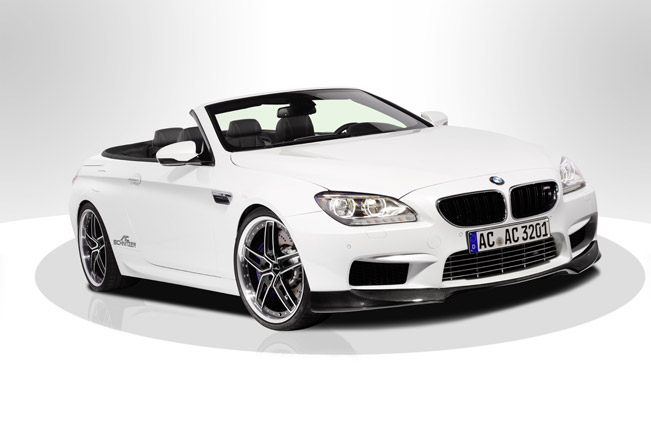 The tuning specialist at AC Schnitzer has just released the enhanced versions of the new BMW M6 Coupe, Convertible and Gran Coupe. In the core of their works was the aim to deliver high performance, outstanding technology and that true motorsport feeling.
They have worked on the dynamics, sporting performance and power of these M Series. And therefore the M6 Coupé, the M6 Convertible and also the M6 Gran Coupé now benefit from more aerodynamics and performance.
To be more precise, the 620 horsepower (456 kW), the 790 Nm (583 lb-ft) and the outrageous top speed of 305 km/h all pay tribute to the letter M. The AC Schnitzer suspension spring kit offers better driving dynamics. In addition, this kit also provides an even more sporting look thanks to the lowering 15 mm at the front 15 mm and 25mm at the rear.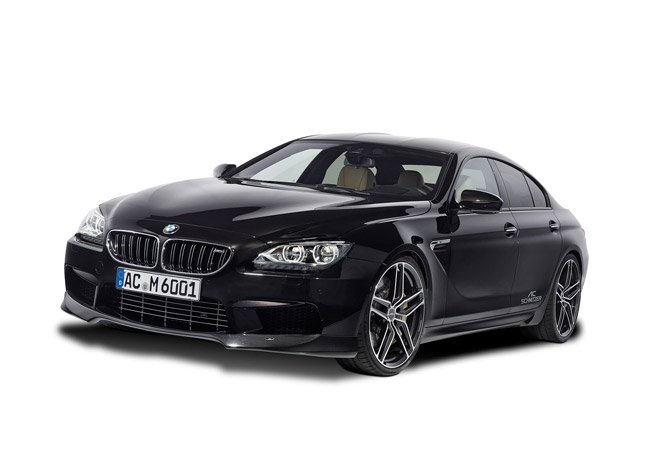 The aerodynamic components of AC Schnitzer give those BMW's additional sportiness. For instance, the cars now include carbon front spoiler, chromed front grille, carbon rear diffuser and rear spoiler (Coupé only) that also provide maximum driving dynamics.
Furthermore, the rear skirt film, emblem film and type designations are also available and complete the power package in aesthetic terms. Next, the added sports rear silencer with twin chromed "Sport Trim" tailpipes is available with and without flap control, in conjunction with the carbon rear diffuser.
Going inside the vehicles, one can find an elegant and at the same time motorsport atmosphere. This was made possible thanks to the "Black Line" aluminium cover for BMW "i-Drive system controller" (anodized black/matt), aluminium pedal set for left- and right-hand drive (anodized/matt), aluminium footrests (anodized/matt) and floor mats in velours.
In order to further enhance the aggressive on-road presence of the cars, they were equipped with wide, weight-optimised 20 or 21 inch wheels. Type VIII (one-piece/multipiece/forged), Type V (forged) and Type IV wheels are available in various designs to transfer the power to the road.
Basic vehicles
BMW M6 Coupé (F13)
BMW M6 Convertible (F12)
BMW M6 Gran Coupé (F06)
Engine
AC Schnitzer Performance upgrades from 412 kW/560 HP to 456 kW / 620 HP - in preparation
AC Schnitzer engine optics
Exhaust
AC Schnitzer twin sports rear silencer with chromed "Sports Trim" tailtrims (right / left) and flap control
Export version also available
Suspension
AC Schnitzer spring kit, including  lowering
Karosserie
AC Schnitzer carbon front spoiler
AC Schnitzer front grill, chromed
AC Schnitzer bonnet vents (export version)
AC Schnitzer design elements für Bonnet Vents (Export Version)
AC Schnitzer carbon rear diffusor
AC Schnitzer rear spoiler (for M6 Coupé)
AC Schnitzer rear skirt protection foil
Interior
AC Schnitzer aluminium Cover for
i-Drive system controller, "Black Line"
AC Schnitzer aluminium foot rest and pedals
AC Schnitzer floor mats, velours
Wheel/Tyre Sets:
Type IV Wheels, BiColor

front: 9,0J x 20" with tyres 265/35 R 20
rear: 10,0J x 20" with tyres 295/30 R 20

Type V Lightweight Wheels , BiColor

front: 9,0J x 20" with tyres 265/35 R 20
rear: 10,0J x 20" with tyres 295/30 R 20

Type VIII Wheels, BiColor black and silver

front: 8,5J x 20" with tyres 255/35 R 20
rear: 10,0J x 20" with tyres 285/30 R 20

Type VIII Rennsport-Schmiedefelgen, BiColor

front: 9,0J x 21" with tyres 255/30 R 21
rear: 10,0J x 21" with tyres 295/25 R 21

Type VIII Leichtbau-Schmiedefelgen, BiColor
front: 9,0J x 21" with tyres 255/30 R 21
rear: 10,0J x 21" with tyres 295/25 R 21
Videos Source: YouTube
Source: AC Schnitzer