Alpha-N BMW E92 M3 "Multifunction Toy"
Being awfully close to the Nürburgring, the guys at Alpha-N feel compelled to come up with something that will look good on the Nürburgring. That's where this M3 comes into place. It's been designed to appeal the people who spend their salary on petrol and track days.
From every angle it looks like a proper sports car – a carbon racing spoiler with vents that channel air to the brakes and a carbon rear diffuser that presses down the back end cooperatively with that giant back wing. Add to that a high-end competition chassis frame from KW and Superforgiata wheels that measure at 10x19-inches, wrapped around in Michelin Pilot Sport Cup 265/35 R19 tires and you've got yourself a fearsome competitor.
All this sounds great but do we really need Recaro Pro Racer Hans bucket seats? Yes. Thanks to some engine management fiddling, a carbon fiber air box and some Akropovic piping the power is up by around 30 hp. That's 450 hp of pure goodness coming from the M3's V8.
Still not convinced about the Alpha-N's BMW being ready for the track. Up the stakes with carbon fiber doors and a carbon fiber hood and trunk. Put a roll cage in it and get ready to take the stand. The Alpha-N BMW M3 is already there and waiting.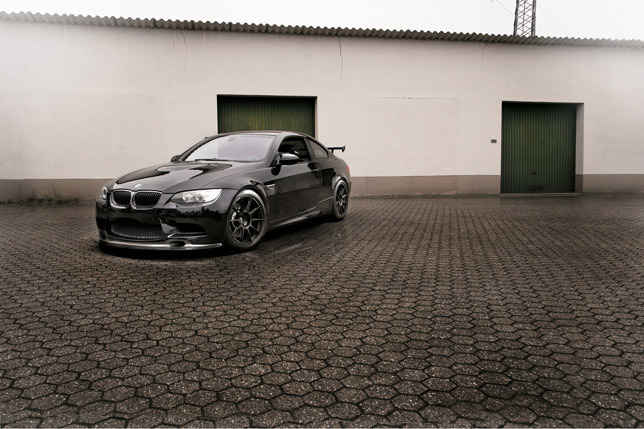 Source: Alpha-N