Angry Birds will race on Formula 1
Do you know that funny little wingless cartoon birds. Well if you do, you are probably fan of the popular game "Angry Birds". And more importantly we have some really good news for you. If you are looking forward to this year's Formula 1 and are addicted to this particular game, then you will see some characters from the game onto the racing track. Till the present, maybe Formula 1 was one of those few areas where we couldn't see our favourite characters. Nevertheless, recently the Finish company Rovio announced their newly signed contract with the Formula 1 racer Heikki Kovalainen. The Finnish god of the racing-track will wear a helmet, which was especially ornated with the logo of "Angry Birds" and in addition is designed to look just as the red wingless bird from the game. Actually, the Finnish F1 star has already debuted wearing this helmet on this weekend's inaugural Formula 1 race in Melbourne, Australia. Furthermore Kovalainen seems to be a big fan of the game, and shares that given this fact and since he is Finn (as the funny characters are) he would be proud to wear the helmet.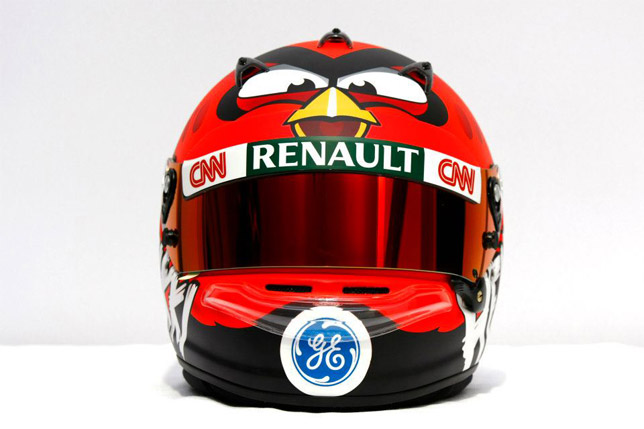 In details, Rovio is a Finnish based entertainment company, which became extremely popular with the launch of the above mentioned game. It is a casual puzzle game, which catches the attention with its unique cartoon characters. Moreover, it became an international phenomenon in just one year since its release and currently is number one paid application of all time.
Pictures Source: Heikki Kovalainen Official Web Page