Arden Jaguar XJ AJ22 combines beauty and passion
Arden has been tuning vehicles since 1972, this makes more than 30 years experience in upgrading vehicles and offering customers all over the world great satisfaction and driving pleasure. The company combines handcraftsmanship and tradition with future technologies. The Arden's headquaters is in Krefeld, Germany.
Jaguar recently presented the new model of XJ series at the IAA in Frankfurt. One of the latest projects of Arden is based on Jaguar XJ and has code name AJ22.
AJ22 has complete aerodynamic package consisting of front and rear apron, side skirts an rear spoiler. Besides the aerodynamic package, Arden offers a 4-pipe stainless steel custom exhaust system with high-performance catalytic converters to boost the performance of the engine. The result is just an amazing deep sound and some additional horse powers.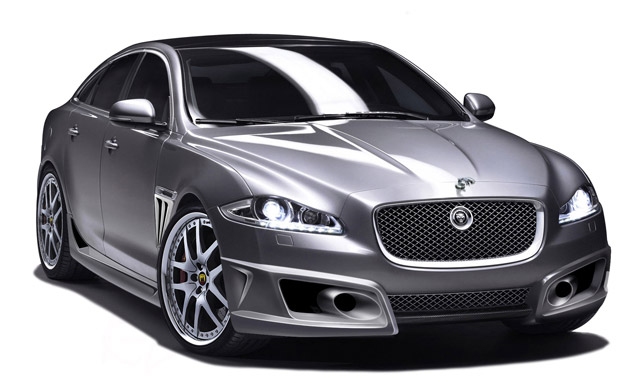 Last, but not least the tuning company offers exclusive Arden Sportline wheels with dimensions 10Jx21" fitted with high perfomance tires optimizing the handling and grip.