Arden Enhances Jaguar XJ 358
b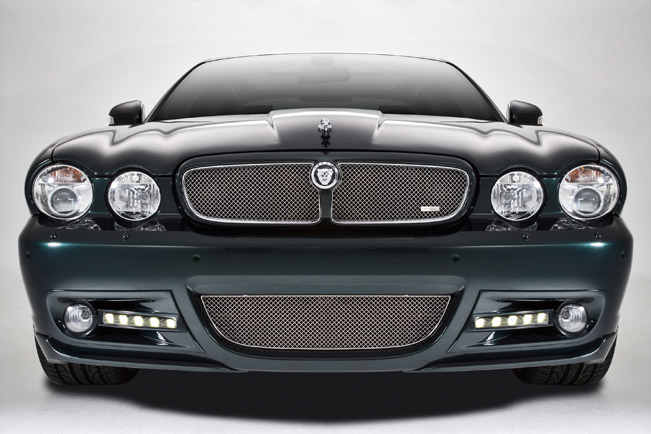 Although the Jaguar XJ 358 is not a brand new car it is undoubtedly worth it when something exciting happens around it. Such "thing" is the tuning enhancing that the specialists at Arden have given it.
Jaguar XJ 358 was produced between 2007 and 2009 and was the facelifted version of the X350. Compared to its predecessor, Jaguar gave the car a revised front grille that was positioned low, new front bumper assembly, a changed Jaguar Logo, revised front lights and door mirrors. The interior was only slightly changed, and included resculptured front seats.
Arden has given this emblem in the automotive history a front conversion. It comprises of stainless steel grille for the front bumper, two front bumper lips and two air inlets with daytime lights. What is specifically exciting about these parts is that they were made out of premium fiber glass carbon compound and were additionally tested and optimized in the wind tunnel.
Thanks to these simple improvements, the designers have managed to transform the classic lines and elegant appearance of the XJ 358 into a timeless limousine representing style and class like no other model.
What is left to be said is that Arden's front spoiler that has a larger air inlets and integrated LED daytime lights, not only contributes for XJ's impressive "face", but also additionally improves road safety.
Source: Arden