Aspire Design Crafts Styling Tweaks for Range Rover Sport

Today is the day of Land Rover, since this is the third news we got! For this review are responsible the tuners at Aspire Design, who have taken the Range Rover Sport to a next level. They have finely crafted and custom-made body styling options that add unique solutions and new inspiring look to one of the most popular models. And this goes not only for the exterior but also for the interior.
First to mention is the body styling package, which as you can see endows the Range Rover with sportier and menacing look. When you look at the vehicle, you can't skip the new front bumper and splitter that incorporate DRL intakes and lights. Then your sight stops at the new front grill which wears tuning company's logo proudly.
At its flanks the unique car carries new sidevents, door mouldings and extensions for the latter. When you look the Range Rover Sport from its sides, the wheels immediately stand out! Precisely they were custom made and come in the grandeur size of 22x10.5 inches. Currently, Aspire Design is offering them in two finishes: gloss black/machined face and gloss black/machined edge.
At the back, the new rear bumper incorporates brand new rear diffuser and exhaust tips. The rear roof and tailgate spoiler should be also mentioned. All Aspire Design parts are produced from Polyurethane plastic and Carbon fibre.
Although we haven't received any pictures from the interior, the designers say that the vehicle is equipped with leather interior trim as well as carbon fibre interior paneling.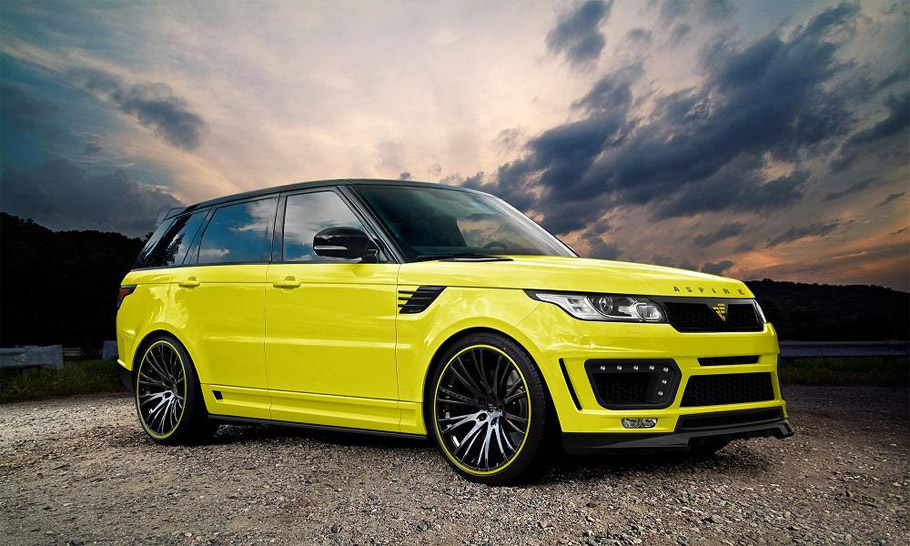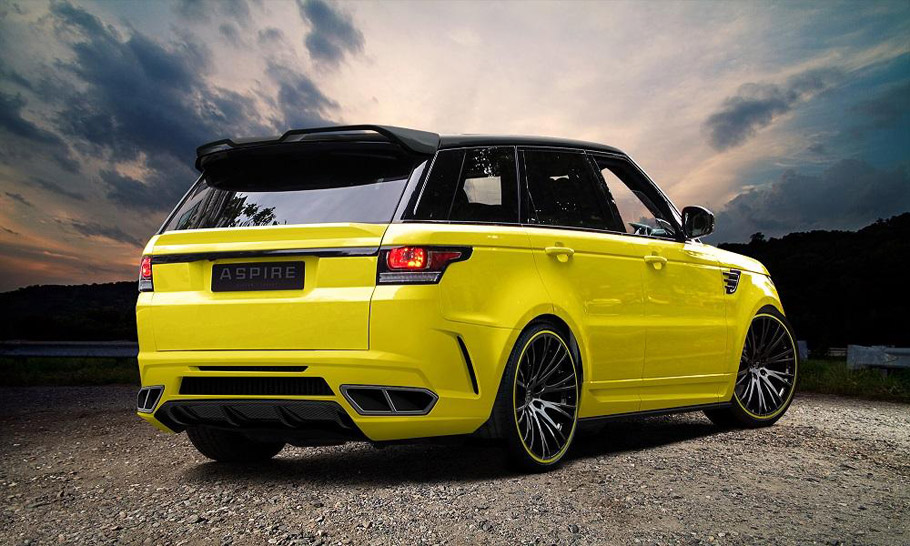 Source: Aspire Design