Aston Martin Team Created Seven Unique Vanquish Vehicles

The Q by Aston Martin is celebrating the fulfilment of a longstanding ambition for sporty vehicles enthusiast and businessman Markus Storck.
Dr. Matthew Bennett, General Manager of VIP sales and Q by Aston Martin personalization service delivered the first seven unique and beautiful Vanquish Coupes to the German collector at a special event, held at a luxury headquarters in Gaydon. Mr. Storck, who is a founder and head of German hi-tech bicycle brand Storck Bikes, commissioned the Q by Aston Martin crew to craft an unique set of Vanquish vehicles just for himself and six close friends and sports car fans.
With incredible features and exclusive exterior finish, that include numerous carbon fiber components and incredible details, the Aston Martin developed seven vehicles, that will be collector's items in just a year time.

But aside the several layers of carbon-fiber body and the satin Jet Black paint finish, the Vanquish sports vehicles also include a special set of luxurious and custom-made components like diamond qulting, machined carbon Aston Martin wing badges, of course the special "One of Seven" logo and wide variety of gloss black additions.
It is incredible what passion and love to the detail can create. The seven cars are really special, not because of their excellent performance features, but because Aston Martin team demonstrated one more time what does the art of creating a beautiful vehicle looks like.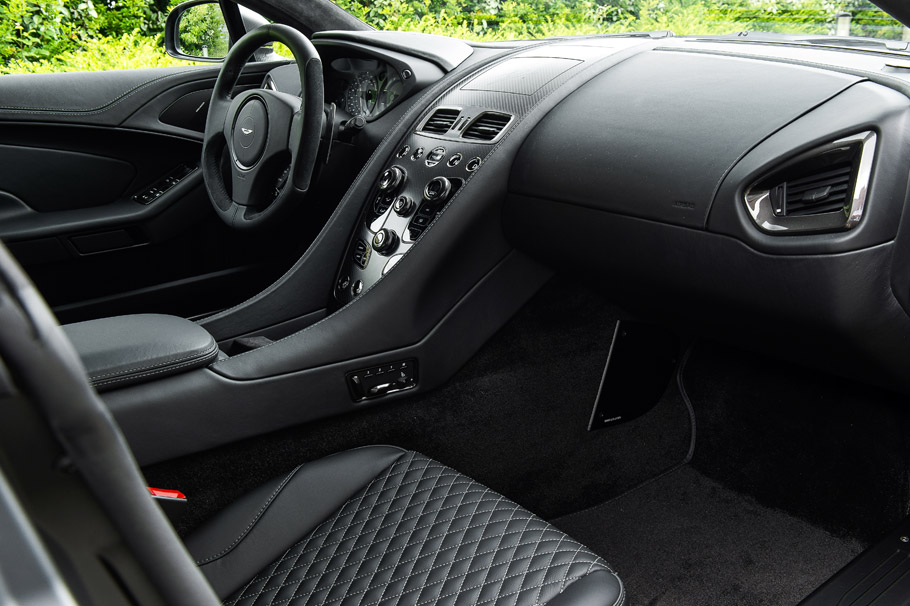 Source: Aston Martin