2017 Aston Martin Vanquish Zagato Coupe: fine style and unneeded changes

Aston Martin announces a limited lineup of the Vanquish Zagato Coupe. As the name suggests, the premium automobile brand keeps in touch with its Italian design-house Zagato and together they bring something special. Or, at least, they try to make it special.
We know that Aston Martin delivers only high-end vehicles, but we also know that everything should have a limit: even the trial to make something look even better than it should be. But let's check out the vehicle first, shall we?
Vanquish Zagato Concept was first revealed at the prestigious Concorso d'Eleganza Villa d'Este at Lake Como, Italy back in May, 2016. And since this glorious moment, the customer interest has greatly risen up and Aston Martin team decided to deliver more of these. To be precise, there will be 99 Zagato Coupes built at the production facility in Gaydon, England.
As you might know, this is the fifth model to emerge from the collaboration: Aston Martin Zagato Coupe will join the 1960 DB GT Zagato Racing, 1886 V8 Vantage Zagato, 2002 DB7 Vantage Zagato and the 2011 V12 Vantage Zagato. Cool.
So, what does the Zagato Coupe offer?

Vanquish Zagato comes with Aston Martin's powerful 6.0-liter V12 unit that has undergone some slight refinements and now offers a total of 600hp (447kW) or, in other words, this beauty accelerates from 0 to 100km/h in mere 3.5 seconds.
Also, in terms of drivetrain system, the special vehicle comes with exclusively fine-tuned suspension that delivers a sort of GT driving experience. Not bad. But the question remains: is this titanic power needed, as we are talking about a street-legal machine?!
Design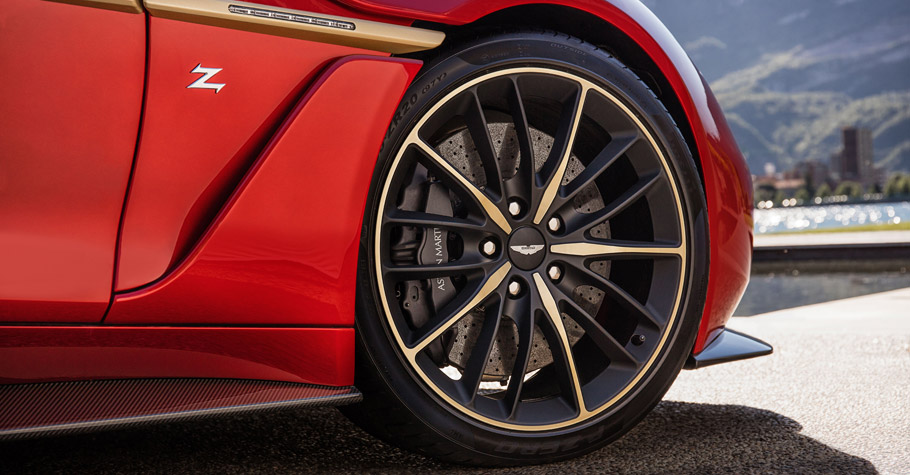 Let's be honest here: the vehicle is beautiful. Overall. I don't like the styling at the back, but generally the Vanquish Zagato gives off a sense of power, passion and precision.
SEE ALSO: Aston Martin meets summer with some fresh offerings. Check them out!
Detail highlights include numerous carbon-fiber components, redesigned rear lights with the same bladed LED technology, used for the Vulcan. Furthermore, Zagato's rear somehow resembles DB11's, but is uglier. The whole rear design contributes to better aerodynamics, but I find it ugly. Also, the sporty-looking rear is completed with a retractable spoiler and a rear hatch for easy access to the luggage compartment. But it remains ugly.
Interior design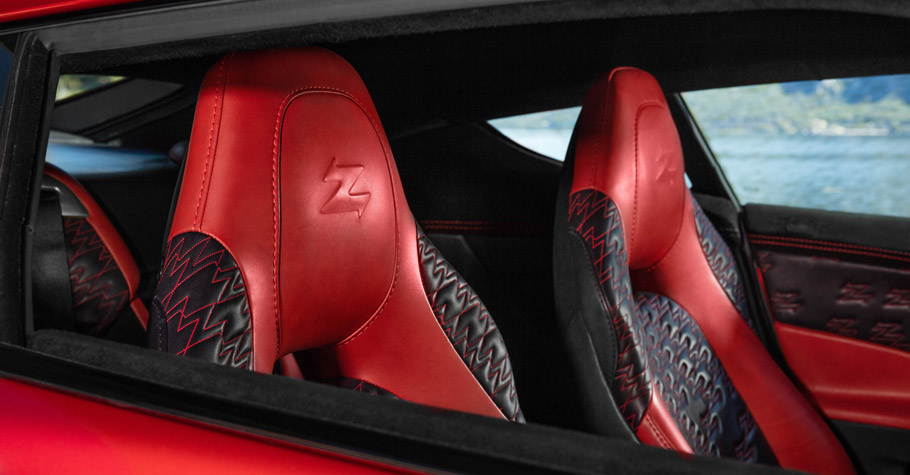 Vanquish Zagato welcomes all the drivers to a neatly created interior ambience. The well-known Aston Martin quality is present, along with some changes done by Zagato designers. The carbon-fiber elements are paired with sweet bronze details and along with the fine leather create a rather cozy and comfortable atmosphere. Of course, there is neat Zagato Z stitch pattern on the door section and on the seat that further enhances the feel of exclusivity.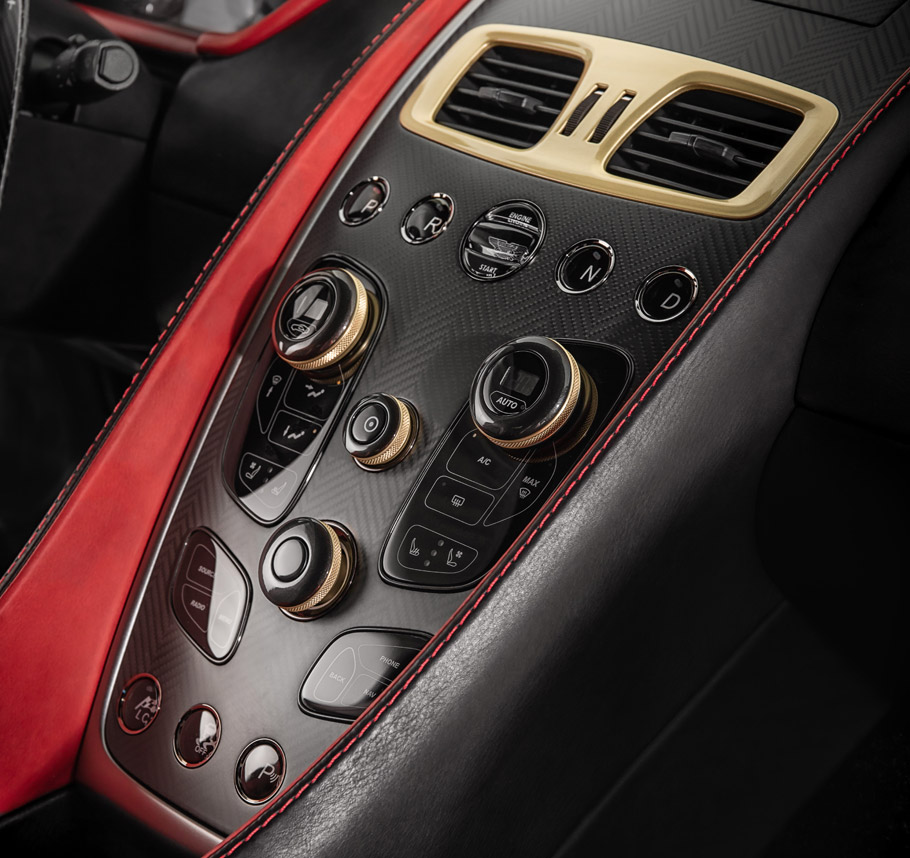 So far, so good. Remaining true to its Aston Martin roots, the new Vanquish Zagato also benefits from the fine Italian style and brings high doses of pleasure and excitement. Definitely a worthy family member, the new Vanquish Zagato vehicle stands comfortably along the whole Aston Martin Zagato lineup.
Source: Aston Martin