Aston Martin DB10: The New James Bond Movie Car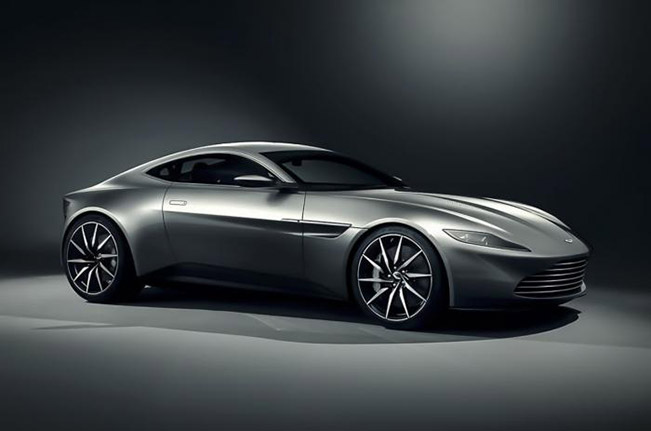 There is some really exciting news for the Aston Martin fans because the Aston Martin DB10 has been unveiled today during the 24th James Bond movie announcement. Yet if you love James Bond films as well as Aston Martin vehicles, well then… Today might be your day!
Being revealed during a special event at Pinewood Studios in London, the Aston Martin DB10 is said to play a crucial part in the 24th installment in the James Bond franchise. After pulling the wraps off the vehicle, we are able to see this aggressively shaped new supercar in which James Bond will be sophisticatedly driving around. The movie is going to be out on the 6th of November, 2015 and its official name is SPECTRE (Special Executive for Counter-intelligence, Terrorism, Revenge and Extortion). The really long title is a reference to the fictional global terrorist organization which is talked about in the novels written by Ian Fleming.
The spectacular car exhibits revolutionary styling which will be probably seen again in the future AM's era of models which are fitted with engines supplied by Mercedes-AMG.
Filming is starting tomorrow at different locations such as Pinewood, Mexico City, Rome, Tangier and Erfoud (Morocco), Sölden, Obertilliach and Lake Altaussee (Austria). SPECTRE is directed by Sam Mendes and will star: Daniel Craig, Ralph Fiennes, Ben Whishaw, Naomie Harris and Rory Kinnear are Christoph Waltz, Léa Seydoux, Monica Bellucci, David Bautista and Andrew Scott.
More details and additional images of the car will be released soon. For now, this is Martin. Aston Martin DB10.
Source: Aston Martin via Twitter