ATS Lamborghini Gallardo Galaxy Warrior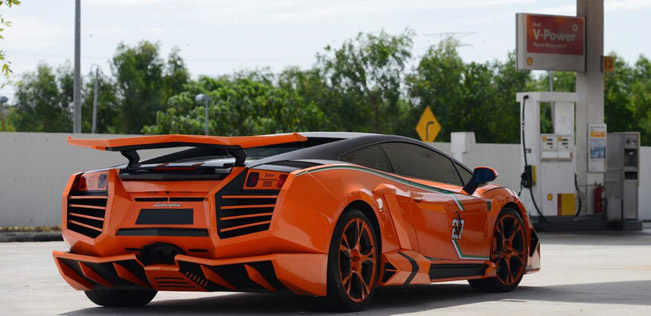 Creative Studio has published two pictures of their strange project based on Lamborghini Gallardo. The name of the project is Galaxy Warrior and really the tuned Gallardo looks like it came from space.
The hardcore Lamborghini fans certainly will not like the new look. The project was created by ATS Automotive. The new look reminds to Lamborghini Countach, but the iconic super car looks a lot better and aggressive. The body kit includes a new front bumper, a pair of modified side skirts, a new rear bumper, a lot of air vents, big rear wing, modified exhaust system and new set of alloy wheels.
Still, the Gallardo Galaxy Warrior comes with a TUV certificate and is wearing "50 Anniversario" decals which means these were applied recently after Lamborghini its 50th anniversary in May.
Source: Creative Studio