Audi A1 Quattro Going 0-259 km/h on Gravel
Here's a treat for the eyes... and ears. An Audi A1 Quattro rummaging through a tight, gravel-ish path. Not sure if the 259 km/h was the end goal or end result but either way, it came out as a fact.
The Audi A1 Quattro, as you might have guessed, is far from ordinary. Sure, it has a 2.0 TFSI that can be found in many other Volkswagens and Audis, but the 256 PS generated here are put to maximum use by the Qauttro's suspension setup, ESP system and transmission - The electronically controlled, hydraulically actuated multi-plate clutch is all the way back to the rear axle for better weight distribution. Further back, there's an XDS locking differential while at the front 312 mm ventilated high-performance disc brakes provide enough stopping power to halt a planet. Eventually however, it all goes down to the decades old Quattro (AWD) system – refined, redesigned and perfected (at least for now). That's the reason we witness such a smooth start and not a trench-digging contest. From there on, it's just grip, grip and grip. When (if) it lets go, one can fix it with a pinky.
So there you go. A brilliant machine and a brilliant test. Just goes to show how road cars have gone up a notch and deliver a glimpse of the hardcore stuff.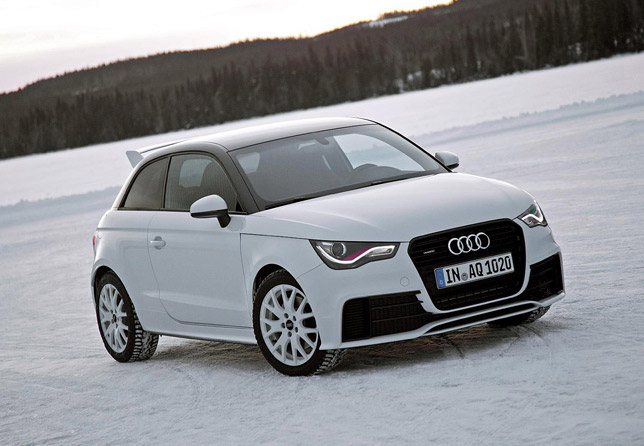 Source: cc8186 via Youtube