Audi A1 Samurai Blue
Audi has exhibited the A1 Samurai Blue at the 42nd Tokyo Motor Show. The vehicle is specially created in honor to the Japanese national soccer team. The manufacturer plans to sell the SAMURAI BLUE as a one-off model and donate a part of the profit for a charity.
The special edition A1 is powered by a 1.4 TFSI with 122PS (90 kW) and 200Nm (148 lb-ft). From 0 to 100 km/h in 8.9 seconds and a top speed of 203 km/h (126 mph). The car also comes with 18" alloy wheels finished in red and black equipment with contrasting stitching in blue and corresponding colorful accents for the air vent nozzles, inlays, center console and floor mats. The stance and handling are improved thanks to a sport suspension.
An Audi A1 Limited Edition is also planned to sell in 2012, with its design based on the SAMURAI BLUE.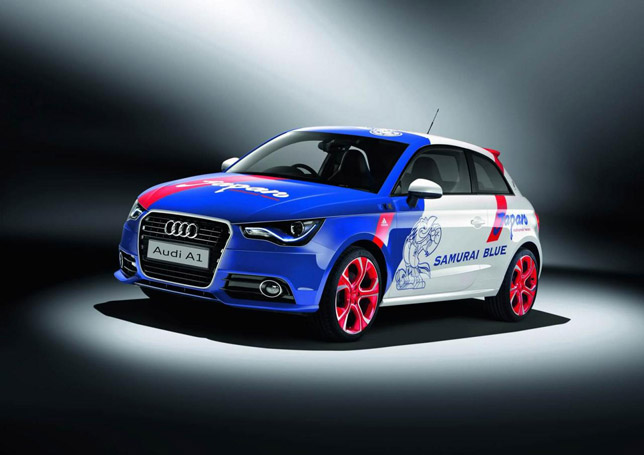 Source: Audi