Audi A5 DTM Concept [renderings]
Audi has released the first renderings of the A5 DTM concept, which will have its official premiere at the 2011 Frankfurt Motor Show. The project name is R17 and is planned to succeed the successful A4 DTM. Shortly after these new, BMW has announced its M3 DTM Concept car. The rivalry between Audi and BMW continues.
Audi A5 DTM Concept is powered by a V8 engine, directly taken from the A4 DTM. It delivers 460HP (340 kW). The power unit is mated to the proven 6-speed transmission.
The car also features has a high-strength carbon-fiber monocoque with a steel roll cage that is fully-compliant with the latest safety regulations. A5 DTM Concept also has a larger rear wing and a reduction of the permitted aerodynamics components. The concept studies of the Audi A5 DTM by the Audi Design Team merely suggest the looks of the new Audi race touring car.
"In 2012 new Technical Regulations will come into effect in the DTM," said Head of Audi Motorsport Dr. Wolfgang Ullrich.
"We've got exactly the right model for that in the A5. We're convinced that we'll be able to continue Audi's success story with it in the DTM.", he added.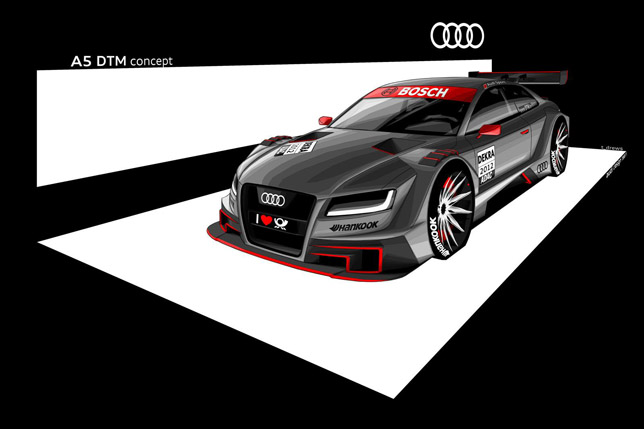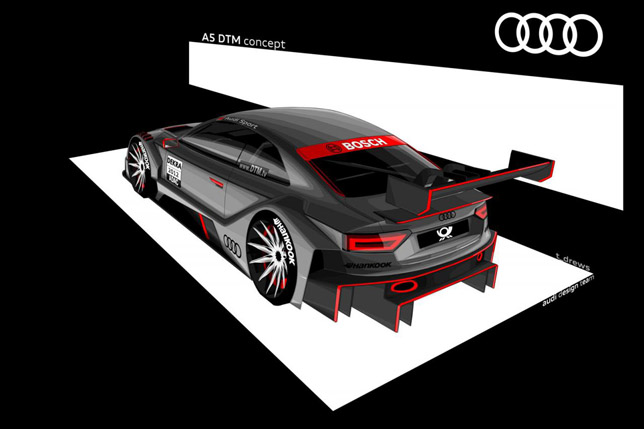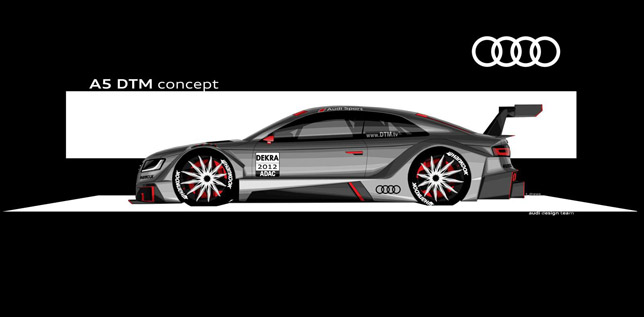 Source: Audi