Audi A8 L with LTE technology
Audi has exclusively took-off the wraps on its even more technologically-advanced variant of the long-wheelbase Audi A8 luxury saloon, which is ready to offer passengers up to 100Mbps transfer via its broadband internet with long-term evolution (LTE) technology.
More than enough to stream music, high-definition videos and other data on up to six computers or mobile devices, the LTE technology exceeds the current 3G networks' data transfer over six times.
Audi A8's LTE broadband connection is a fourth generation (4G) technology engineered by the communications pioneer Alcatel-Lucent, which is set to replace the current UMTS systems that underpin 3G.
Michael Dick, Audi Board Member for Technical Development, stated: "We will use LTE technology to extend our advantage in automotive networking and further consolidate the Audi connect strategy."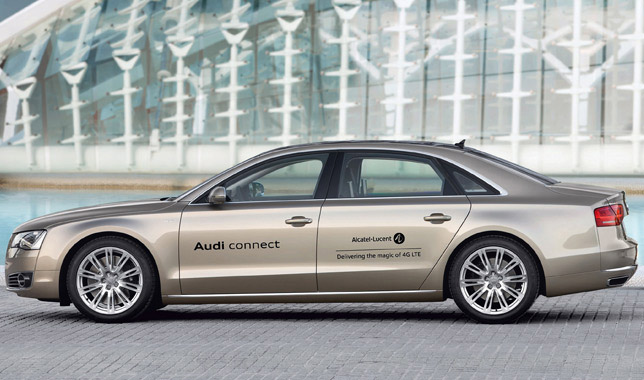 Source: Audi