Audi R18 for 2016 Motorsport Season Debuts in Germany

Meet the new Audi R18 which is absolutely ready for the new motorsport season of 2016. The car has just celebrated its world premiere in Munich, Germany, showing that it is the most ever produced. The world premiere happened on the occasion of the Audi Sport Finale at the Audi Training Center Munich on Saturday.
And here is the big news: for the 2016 season Audi Sport has substantially re-designed the Audi R18. The LMP1 race car will compete in the in the Le Mans 24 Hours and in the FIA World Endurance Championship (WEC). It is absolutely ready for a win, because it now includes innovative aerodynamics that are representation of the newest lightweight design philosophy, modified hybrid system with lithium-ion batteries for energy storage, plus an efficiency-optimized TDI engine.
SEE ALSO: Here Are The Three Audi Models To Represent the Brand at 2015 LAMS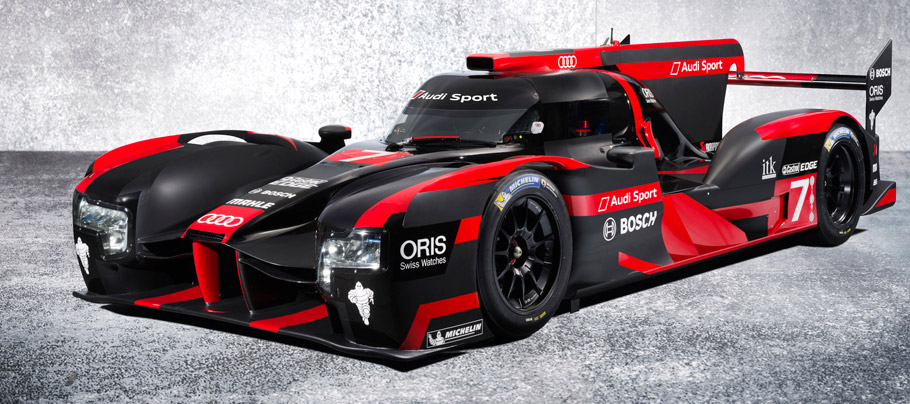 All of this speaks of impending win and I am definitely looking forward to see what happens. As a matter of fact, Audi Sport says that with this car it is setting a clear signal, highlighting the aim of putting "the pedal to the metal in motorsport, deliberately relying on TDI". And by the way, this engine is regarded on of world's most successful automotive efficiency technology competing at Le Mans.
2016 FIA World Endurance Championship (WEC) is beginning in April and its start will be at the Silverstone, UK. There Audi Sport Team Joest will be fielding two new Audi R18 cars. Porsche, which is a "sister brand" of Audi, has also agreed to compete in the Le Mans 24 Hours and the WEC season with only two instead of the most recent three cars. And this is in the interest of maximum cost efficiency.
It is indisputable that the Audi R18 marks a major step in company's motorsport development.  But let's see what happens when the season starts. Stay with us!
Source: Audi