Audi R8 GT US priced - $196 800
Audi priced the new 2012 R8 GT at $196 800 for the US. The limited edition R8 will be created in just 333 units and 90 of them will be delivered in the United States.
2012 Audi R8 GT is powered by Lamborghini's 5.2 liter V10 FSI engine with 560PS, which is 35PS more than the original version. 0 to 100 km/h in 3.6 seconds and a top speed of 320km/h (199 mph). R8 GT also features more carbon fiber body parts, so it is 180 pounds lighter compared to a standard R8.
Other new features are the front grille, distinctive sideblade, trim parts in matte finish. The interior includes R8 GT logo and a numbered gearshift knob.
Audi R8 GT is available in just two colors: Samoa Orange and this one on the pictures.
So, R8 GT is a very expensive toy, but the stated price excludes $1 250 destination charge, taxes, title, options and dealer charges. However, if you still want an individual sports car from Audi, you'd better prepare more than 200 grand.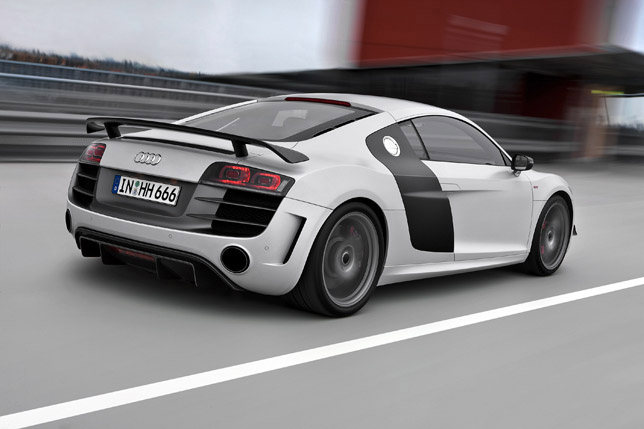 source: Audi