Audi Recognized for Design Excellence at Prestigious EyesOn Design Awards at the NAIAS 2009
Audi of America announced that it won two awards at the EyesOn Design Awards Ceremony at the North American International Auto Show (NAIAS).
Four awards were given out, two in each category, recognizing design excellence for both concept and production vehicles.  Audi R8 5.2 FSI quattro with a V10 engine won one of the production vehicle category awards, while the four-door Sportback concept won in the concept category.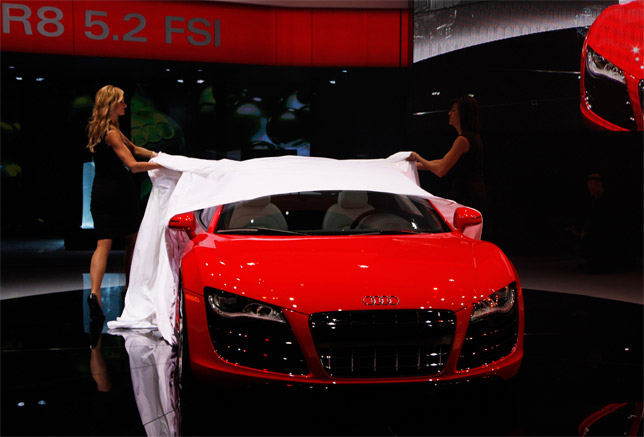 "The R8 illustrates Audi's highest standards in performance, design, function, and quattro all-wheel drive," said Johan de Nysschen, Audi of America President.  "The Sportback concept also showed Audi's future direction with form and function, most of which will be available to customers in the not-so-distant future."
The R8 5.2 FSI quattro with a V10 engine will be available in Europe by mid 2009 and the U.S. launch timing has not yet been determined.