Audi S5 Wins 5th Consecutive Best Engine Award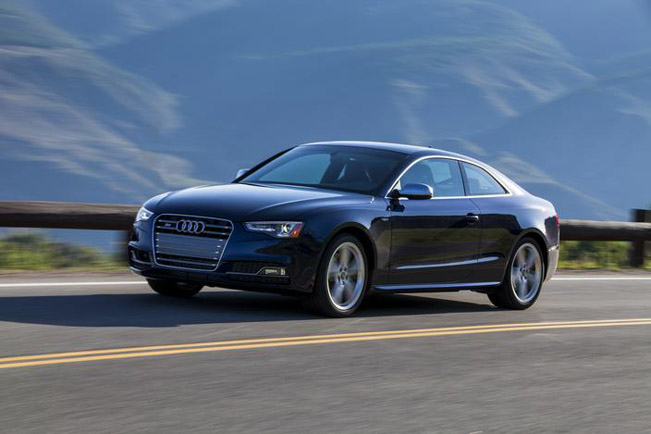 Audi is a winner in the 20th annual Ward's 10 Best Engines competition. Audi S5 marks the 5th consecutive win for the 3.0 TFSI V6 engine. WardsAuto editors tested 44 engines and scored each based on power, noise, vibration, drivability, packaging, fuel economy, technical relevance and specifications. This year's nominees consist of 36 gasoline engines (including 4 hybrids), 6 diesels and 2 battery-electrics.
The Audi S5 3.0 liter TFSI - 333HP (245 kW) at 5,500RPM and 440Nm (325 lb-ft) of torque at 2,900RPM. 0-100 km/h in 4.9 seconds and a top speed of 250 km/h (155 mph) – electronically limited. The fuel consumption in city is 10.7 liters / 100 km, 6.6 liters on the highway and 8.1 liters / 100 km on combined cycle.
The 3.0 TFSI V6 engine powers a total of seven Audi vehicles including the Audi S5, the A8 luxury sedan, A7 5-door coupe, A6, Q7 full-size luxury sport-utility vehicle, Q5 mid-size sport-utility vehicle, as well as the S4 luxury-sport sedan.
Source: Audi