Audi To Build 50 Camouflaged Jon Olsson Editions [VIDEO]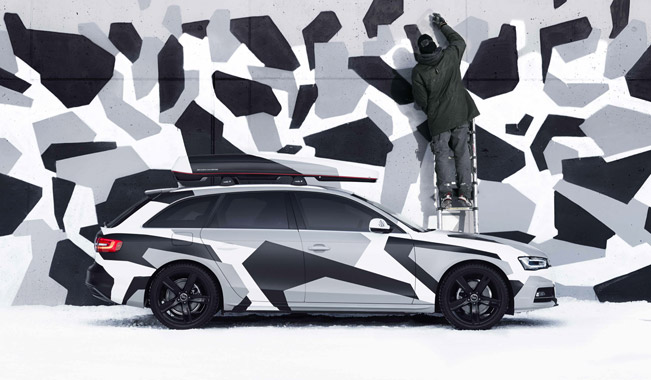 Two weeks ago we have introduced to you an exclusive vehicle, which is driven by one of the world's top free-ride skiers. And if you have already guessed it, we are speaking about Jon Olsson and his incredibly charming Audi RS6 Avant.
Obviously, after the reveal of the vehicle there was a demand by customers to make the car limited edition production model, and so did Audi do. However, not in the form of RS6 Avant, but in Audi A4 Avant Quattro's form.
The full name of the car is Jon Olsson Audi A4 Avant Quattro Camo Edition and of course it will come camouflaged as its sibling. The vehicle will be produced in only 50 examples and will be equipped with A4 Avant's 2.0 TDi engine. The latter generates produces 177 horsepower (130 kW).
To go further into details, Jon Olsson Camo Edition will include cruise control, trip computer, multifunction sports steering wheel, Radio Concert, Audi sound system, Bluetooth, sport seats, Xenon plus lights. Other highlights in this limited edition are the 18 inch alloy wheel, S Line exterior package, 19 inch aluminium wheel tires, roofbox, load frames, stripe, hitch and sports suspension.
Video Source: YouTube
Source: Jon Olsson