2015 Audi TT Gets A-Grade Evaluation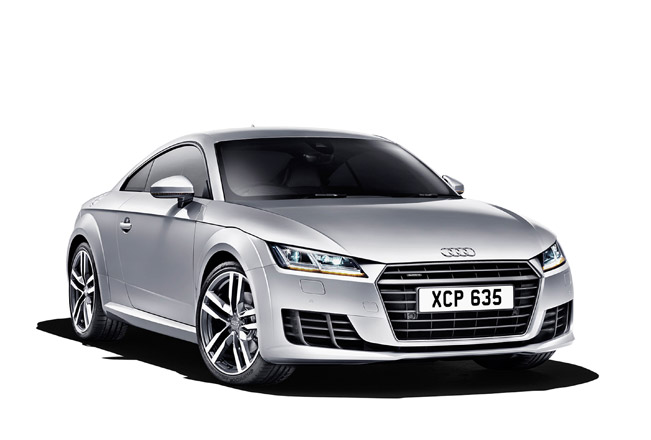 2015 Audi TT has received A-grade evaluation. The new model benefits from emissions reduction of 11 per cent compared with its predecessor, while the increase of power is also substantial, namely – up to 14 per cent. In this way, Audi has made significant step in minimizing the whole-life impact on the environment. The increase in power output and the simultaneous decrease in greenhouse gas emissions contribute towards new life cycle assessment.
Basically, each car of the third-generation TT saves around 5.5 tonnes of greenhouse gases over its entire life cycle. And we are not speaking only of carbon dioxide, but also of other substances such as methane, nitrous oxide and halogenated organic emissions.
Many technologies have contributed for this positive change. This first one is the lightweight construction of the car. Thanks to specific combination of materials, Audi engineers have, for the second time in a row, succeeded in reducing the TT's weight.
Back in 2006, the engineers managed to achieve up to 90 kilograms weight savings. Now, the front-wheel driven 2.0 TFSI Audi TT, weighs just 1,230 kilograms and this means that the car is around 50 kilograms lighter than its predecessor.
The intelligent lightweight construction and the weight reduction of the 2015 TT also have an impact on the vehicle manufacturing process. Precisely, the saved greenhouse gas emissions in this step are around nine per cent. Audi also states that the new generation car offers a better life cycle assessment right from the very first mile.
Source: Audi