Audi Teases TT-Based Crossover Concept Ahead Of Beijing Debut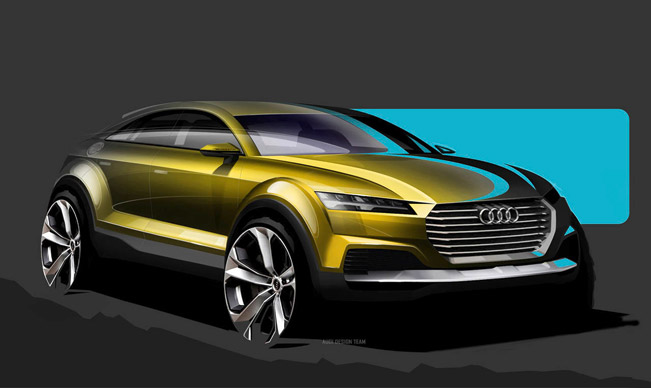 Audi TT-Based Crossover Concept is going to be the main star of the auto show in Beijing, where it will have its full reveal. The brand has just released three teaser sketches, which you can view below. The name of the model wasn't revealed, but from what we can see from the pictures – it looks like the bigger sibling of the 2015 Audi TT.
It is visible that the new concept incorporates sleek styling and proportions. In these particular sketches, it is finished in provocative yellow color. And since lately this paint finish has become extremely popular, we are almost sure that it will debut dressed in it.
In fact, the car looks very much like Audi's Allroad Shooting Brake, and if it is an evolution of it, we are also expecting that it will be powered by the same engine and deliver the same figures. Precisely, the Allroad Shooting Brake has a powerful 2.0-liter TFSI engine that 400 hp (294 kW) and 650 Nm (480 lb-ft) of torque. It helps the car accelerate from 0 to 100 km/h in only 4.6 seconds on its way to a top speed of 155 mph.
As we can see from the third image, the car inside is a typical four-seater. What is interesting however is that it has the same dashboard with the new TT. More news to be released after concept's official debut at the Beijing Motor Show, which starts on 20th of April.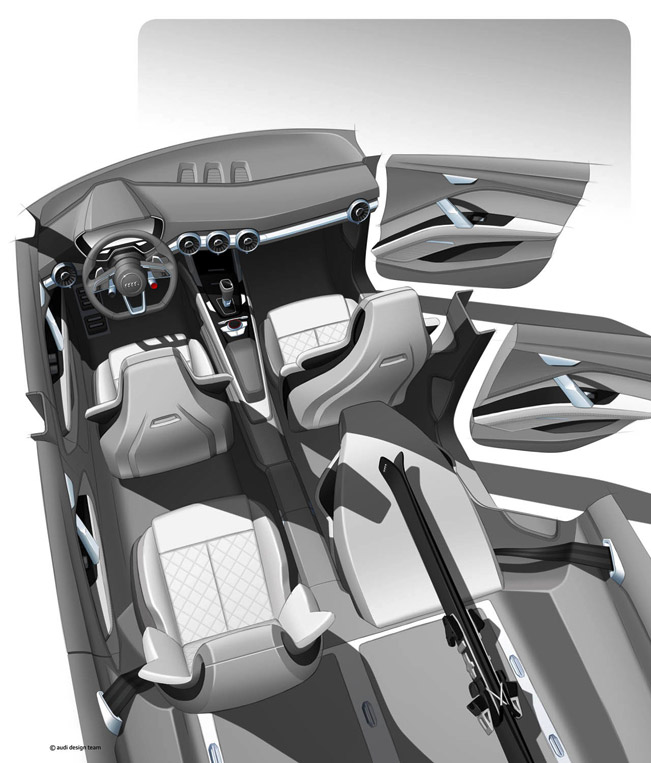 Source: Audi