Audi TT With New Interior Design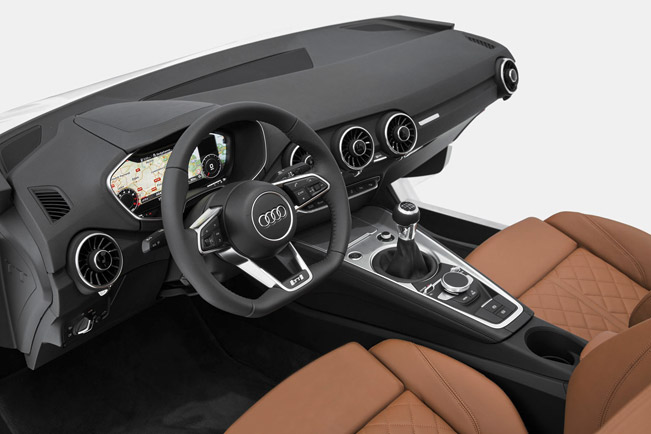 Audi has just revealed the future interior of its TT model which promises to be "puristic", sporty and fully focused on the driver. The interior design is to be shown at the Consumer Electronics Show (CES) in Las Vegas and is promised to be launched on the market in the course of the year.
To be more precise, Audi virtual cockpit is the focus of attention here. This includes fully digital instrument cluster which shows all the information directly in front of the driver, meaning that there is no need for a central MMI monitor.
This is a very convenient solution because it gave the designers the freedom to slim down the instrument panel architecture such that it visually conveys the Audi lightweight construction principle. In other words, the interior sports clear lines and offers innovative technologies, and has been redesigned entirely.
In addition, Audi's virtual cockpit also features 12.3-inch TFT monitor. Drivers can switch between two display modes: classic view and infotainment mode. The first one brings on the foreground the speedometer and rev counter, while in the second mode, the virtual instruments are smaller which leaves space for functions such as the navigation map.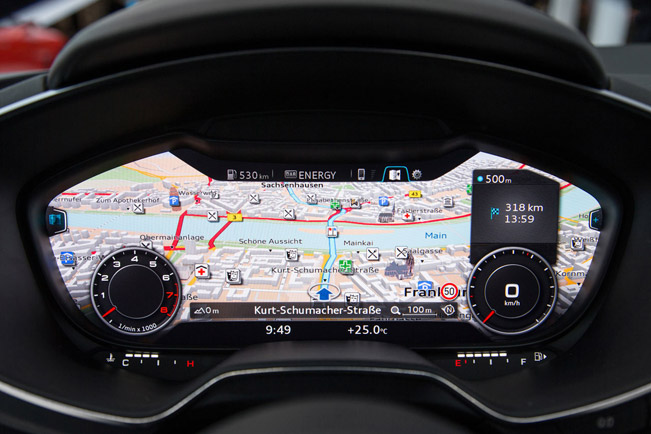 All elements of the Audi TT operating concept are focused on the driver. Another example for this is the TT's multifunction steering wheel which includes a flat-bottomed rim, with aluminum-look clips framing its spokes. The buttons and controls are positioned on the spokes.
Thanks to the MMI on the other hand, all the main functions are just in few clicks away. It also allows the driver to scroll and zoom in lists and on maps. Other innovations throughout the new interior feature S sport seats with significantly curved side bolsters, integrated headrests and low seating position.
All in all, the new Audi TT's cockpit will offer in the future clear and sharp lines, and it will perfectly express vehicle's sporty nature. Everything in the interior shows Audi's attention to quality: from the design of the gear knob and the precise functioning of the rotary pushbutton to the Audi virtual cockpit.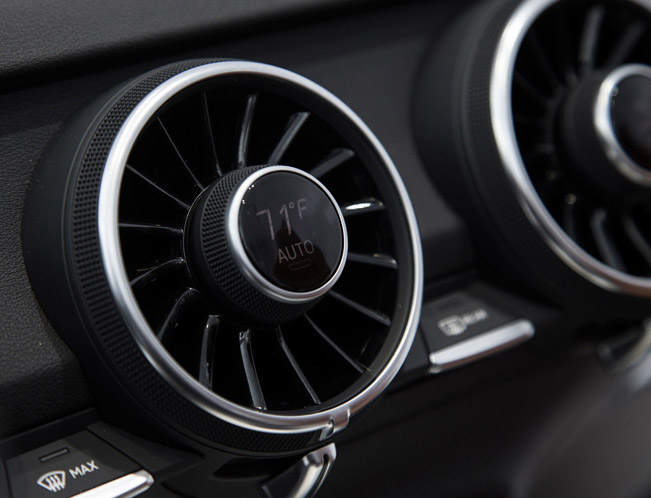 Source: Audi