AUTOSAR marks its series production debut - in the new BMW 7 Series
The new BMW 7 Series sees the global debut of ECUs with AUTOSAR (AUTomotive Open System ARchitecture) in series production. AUTOSAR has been introduced both on the software applications layer of the 7 Series and in its infrastructure software. The BMW Group will continue to pursue the standardisation of interfaces together with its development partners. Step by step, AUTOSAR is set to make increasing inroads into future generations of vehicles. Elmar Frickenstein, Head of Electrics/Electronics and Driver Environment, confirms the goal going forward: "We want to achieve 100% AUTOSAR usage in all of our vehicles."
AUTOSAR is a worldwide development partnership of automotive manufacturers, suppliers and other companies in the electronics, semiconductor and software industries. Since 2003 the companies involved have been working together on the development and introduction of an open and standardised software architecture for the automotive industry. The AUTOSAR approach facilitates the exchange and updating possibilities of software and forms the basis for managing the growing complexity of electrics and electronics in vehicles. Added to which, AUTOSAR improves cost efficiency without making compromises with regard to quality.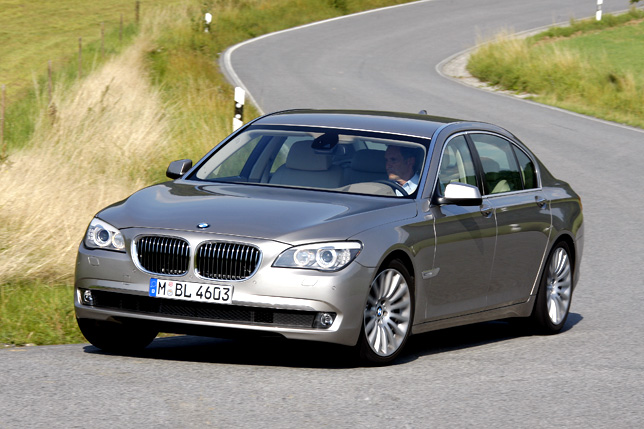 The BMW Group has been using standardised basic software in ECUs - in the form of BMW Standard Core - since 2001. This software covers the implementation of infrastructure functions like operating states (energy management, standby), administration (encryption, diagnosis) and system configuration (personalisation, condition based service).
The current Standard Core software for the BMW 7 Series sees network and memory management and a large proportion of the diagnosis functions implemented through AUTOSAR. In addition, several ECUs in the 7 Series already have a runtime environment which conforms with AUTOSAR and allows application programs to be put into effect independently of the platform. One example is the central gateway. This ECU secures a fast, wideband connection between both external vehicle access systems (Ethernet, CAN) and internal vehicle system buses (CAN, MOST, FlexRay). It also regulates central infrastructure functions such as vehicle condition monitoring, programming and energy consumption.
When it comes to ECUs to be developed in the future, the BMW Group stands firmly behind the introduction and expansion of AUTOSAR. A precise migration strategy has therefore been put in place, which also places certain demands on all the suppliers involved. Development is already under way for drive systems, chassis, safety systems, interior and body.
For Elmar Frickenstein the advantages are clear: "Future generations of vehicles will benefit extensively from standardised industry-wide processes, as well as from exchangeable and reusable software, of course. In the BMW 7 Series we are already seeing significantly improved quality in the operating system. The standardised AUTOSAR interfaces and the use of universal tools by suppliers will make even further steps possible."